Disappearance of Michigan mom leaves family in tears
Police are searching for a Michigan mother who disappeared without a trace five days ago.
Ashley Bolter works with her mother, Julia, at Tribar Manufacturing in Howell, Michigan. She told Fox 2 the two were at work Friday when "she asked me if I'd be mad at her if she was to leave," said Ashley. "That was earlier in the day and I said, 'no, if you need to, go home.'"
Julia was last seen leaving work around noon in a red Chevrolet with Michigan license plate DSL5847.
'PERSON OF INTEREST' IN DISAPPEARANCE OF BUCKS COUNTY, PENNSYLVANIA MEN RELEASED ON BAIL AMID INTENSE SEARCH
The family said the missing mother had been under stress and was out of sorts the day she left, but was supposedly heading straight home.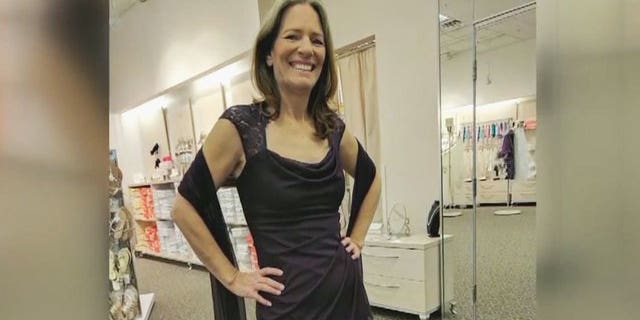 Her husband, Michael Bolter, had a heartfelt message for his wife. Through tears, he told Fox 2: "I just wish I would have listened to her more about how she was treated at work… So sorry, Julia, I love you."
Julia had a history of depression. Recently, she was heavily involved in the planning of her two daughters' weddings before she disappeared.
"She's done a lot for the wedding. She was happy about painting the chairs we did last weekend, we went out for the Fourth of July," said Michael.
The family fears something bad happened to her. Their calls to her have been going straight to voicemail.
"We're supposed to go get a dress for her to be in my wedding," said Ashley. "This is not right, something feels off."
NO BODY FOUND IN SEARCH FOR STUDENT PROMPTED BY
FACEBOOK TIP
"She means the world to me," said Ashley. "That's my mother. She's everything to all of us. She helped me, she helped everybody. She was always there."
The Livingston County Sheriff's deputies are investigating the disappearance.