Disabled Delaware woman uses cane to fend off would-be robber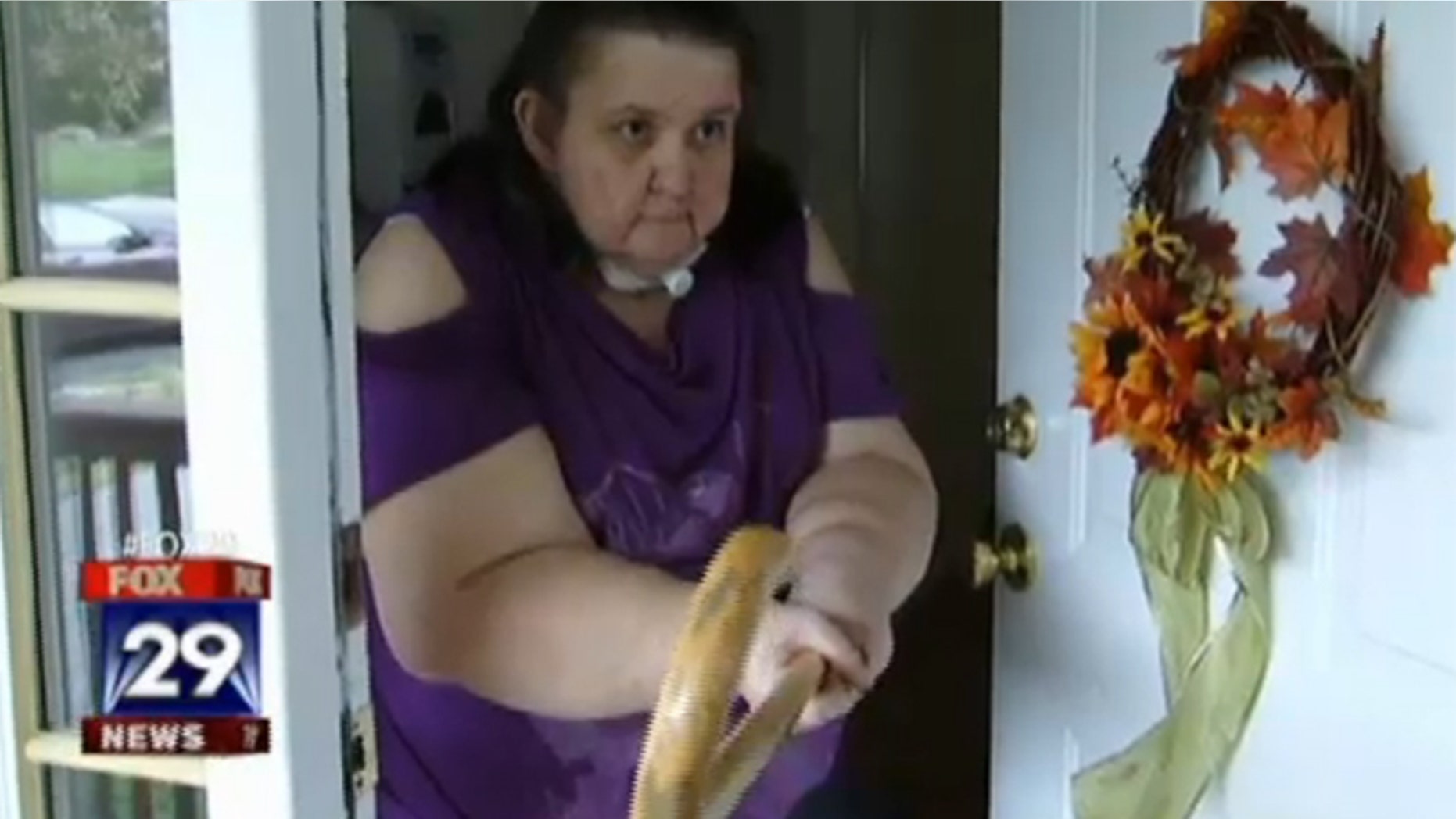 A disabled Delaware woman who talks with a tube in her throat used her cane to fend off a would-be robbery suspect when she heard him attempting to climb through her window.
Anita, who didn't give her last name to MyFoxPhilly.com, said she "saw him put his foot in, his butt in, his butt in, his arm in, his face in," and then she "took care of him."
Philadelphia News, Weather and Sports from WTXF FOX 29
"My dad told me a long time ago, if the Bible don't get you, the cane will get you," Anita said.
The 55-year-old's self defense sent the suspect running through a neighbor's yard.
Anita's home wasn't the only house targeted Friday morning, as two blocks down the street neighbors saw what appeared to be two teens trying to run away with a stolen television.
[pullquote]
Police are investigating if the two crimes are connected, MyFoxPhilly.com.
The robberies have shaken the town, as one victim said she feels scared because, "they might do it again."
But Anita thinks she taught at least one suspect a lesson and said, "Honey! If they don't know now, they never will."