Dias Kadyrbayev, classmate of Boston bomber Dzhokhar Tsarnaev, released from prison, set for deportation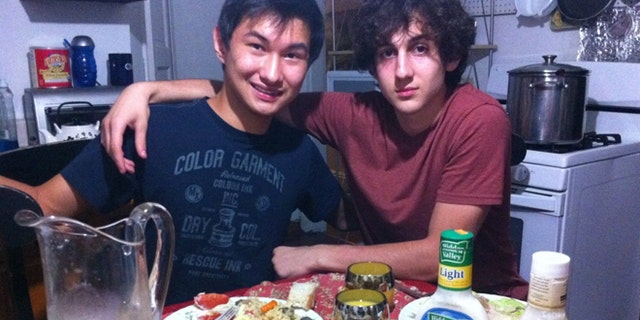 A college buddy of Boston Marathon bomber Dzhokhar Tsarnaev was released from federal prison Wednesday after completing his sentence for trying to stymie the FBI investigation into the twin blasts that killed three people and injured 260 others during the 2013 race.
A spokesman for Immigration and Customs Enforcement confirmed that Dias Kadyrbayev had been transferred into their custody ahead of "his imminent removal" to his native Kazakhstan.
Kadyrbayev, now 24, pleaded guilty in 2014 to obstruction of justice and conspiracy charges for removing items from Tsarnaev's dorm room after recognizing his friend in photos released by the FBI three days after the bombing.
Prosecutors said that Kadyrbayev texted Tsarnaev hours after the FBI identified Dzhokhar and his older brother Tamerlan as suspects in the bombing on April 18, 2013 -- but did not alert the authorities. They added that Kadyrbayev's failure to do so led to further violence, including the murder of Massachusetts Institute of Technology police Officer Sean Collier.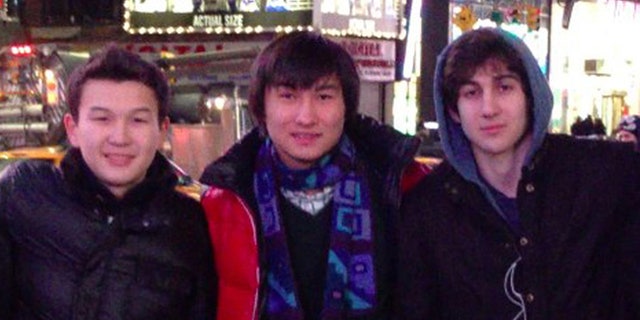 During their exchange of messages, Tsarnaev asked Kadrbayev to go to his dorm room at the University of Massachusetts Dartmouth and "take what's there." Investigators said Kadyrbayev and another man removed Tsarnaev's computer and a backpack containing fireworks that had been partially emptied of their explosive powder.
Federal agents found Tsarnaev's backpack in a landfill two days after.
Approximately two hours later, the brothers killed Officer Collier as they tried to flee Boston. Tamerlan Tsarnaev died early the next morning, April 19, after a shootout with police in the suburb of Watertown. Dzhokhar Tsarnaev was captured that afternoon.
At his sentencing in June 2015, Kadyrbayev said he had acted "stupidly" and he had no explanation.
Weeks after Kadyrbayev was sentenced, Dzhokhar Tsarnaev received the death penalty for his role in the bombings.
The Associated Press contributed to this report.