Detroit man: 'I didn't murder nobody' in fire that killed 5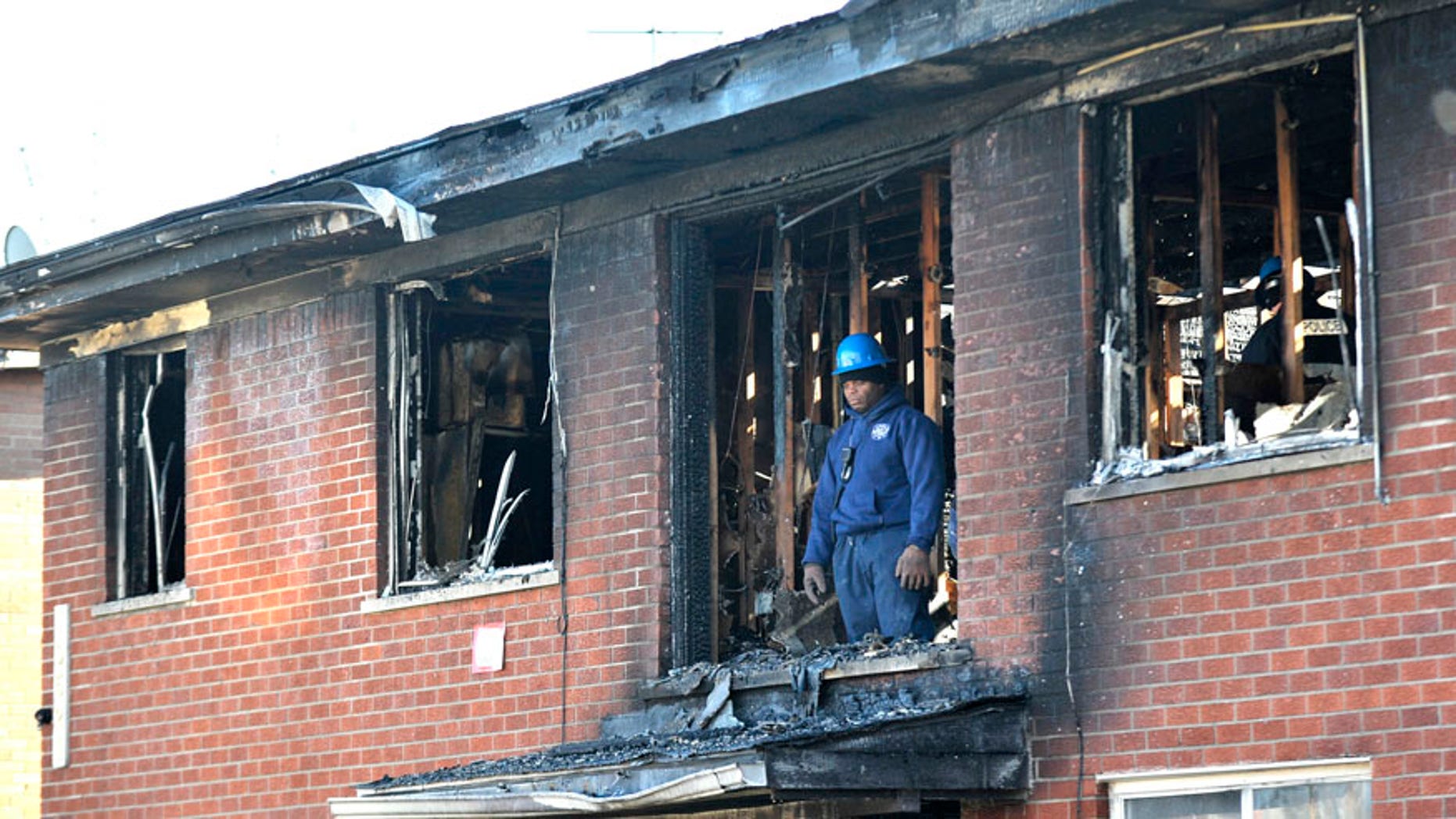 A man accused of setting a fire that killed five people in Detroit is denying the allegations and will be examined to determine whether he understands the murder charges against him.
Henry Johnson appeared in court Thursday and said: "I didn't murder nobody."
PENNSYLVANIA MAN WANTED IN KILLING OF 4-YEAR-OLD IS CAUGHT
Five men died and others were injured in an apartment building fire on March 8. Police have said an argument preceded the fire, which was fueled by extraordinary wind gusts.
Only one of the five victims has been identified so far. The medical examiner's office is awaiting DNA or dental records.
The 55-year-old Johnson is charged with first-degree murder and first-degree arson.