Detective testifies in Arizona boyfriend killing case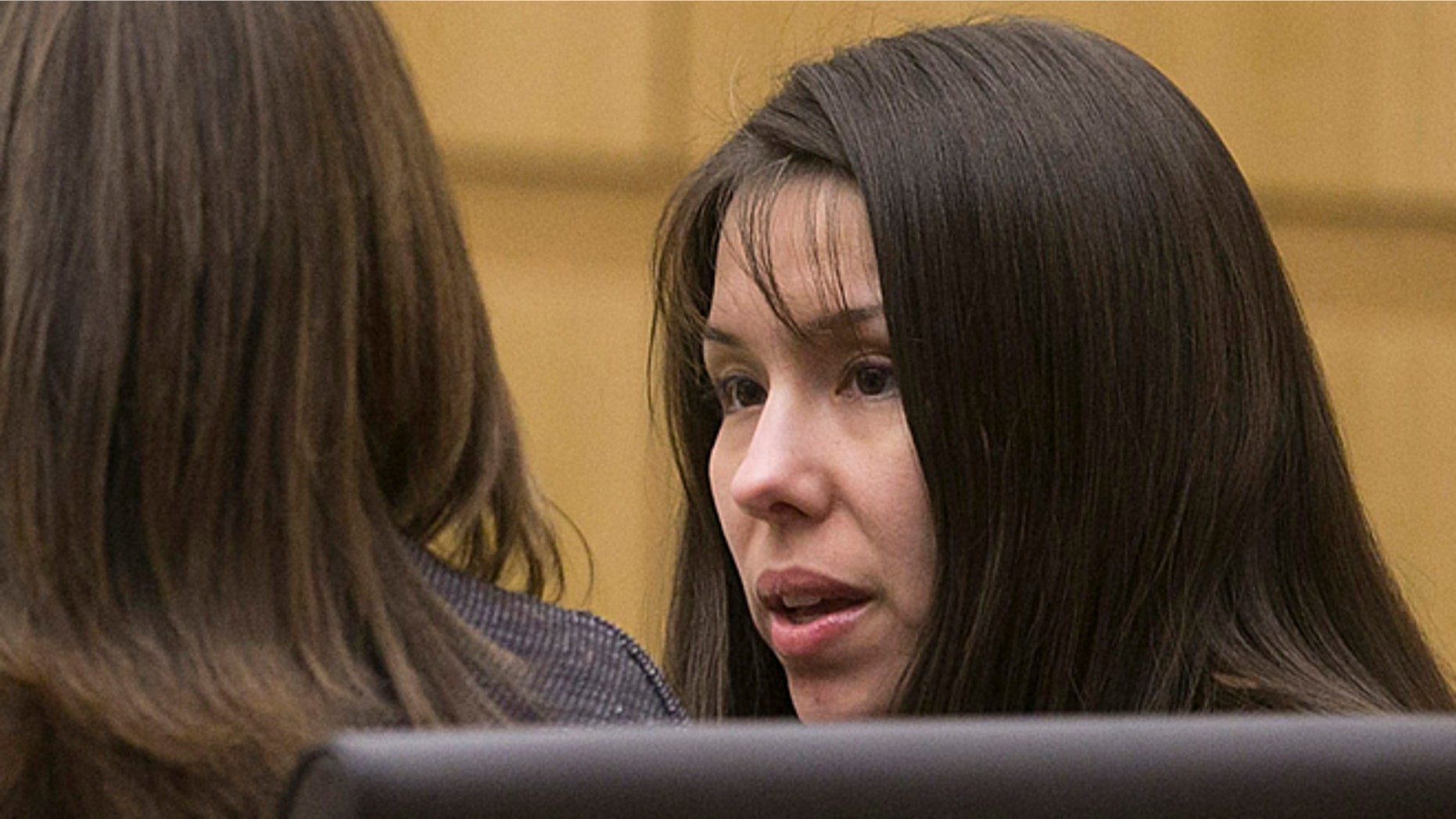 PHOENIX – A woman charged with killing her motivational speaker ex-boyfriend in a jealous rage in Arizona in 2008 calmly denied any involvement in the gruesome slaying in a recorded telephone call with a detective that was played for jurors Thursday.
Jodi Arias, 32, could become the fourth woman on Arizona's death row if she's convicted of killing Travis Alexander. Prosecutors said she shot him in the face, stabbed him nearly 30 times and slit his throat during a volatile, jealousy-fueled relationship.
Jurors heard testimony Thursday from Mesa detective Esteban Flores and a recording of a conversation he had with Arias in June 2008, a day after the body was found. On the call, Arias denied being involved in the death and calmly told the detective that she had not seen Alexander, 30, in two months.
She also told Flores that she knew of no enemies that Alexander had and described him as a very fit man who would have been difficult to overpower.
The two met in Las Vegas in 2007 and quickly entered into a stormy relationship. Court records show that Arias became jealous on several occasions during their romance, as evidenced during the thousands of emails and instant messages that the two exchanged.
Prosecutors argue Arias killed him after Alexander tried to end their relationship.  The trial began Wednesday as prosecutors said Arias killed Alexander in cold blood and defense lawyers said she acted in self-defense after the victim lunged at her.