Detective calls on feds to take over 'honor killing' investigation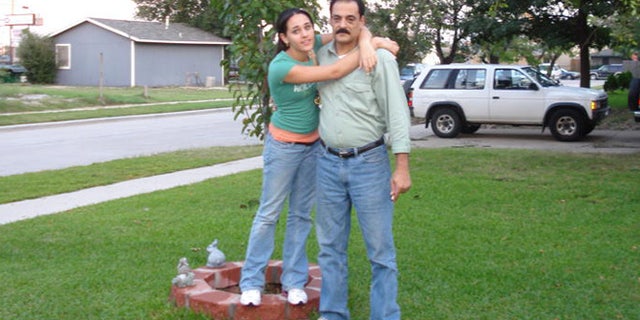 NEWYou can now listen to Fox News articles!
A private investigator who probed the 2008 case of a Texas taxi driver who allegedly murdered his daughters in an "honor killing" has appealed to the Department of Justice and other federal agencies to take over the investigation, saying local authorities have hopelessly botched the investigation.
Carrie Huskinson, who investigated murder suspect Yaser Said on behalf of a Dallas newspaper said without a fresh look from top-flight law enforcement agents, Said, who went into hiding after his daughters were found shot to death in his cab, may never be caught. Said is on the FBI's "most wanted" list and authorities believe he could still be in the U.S. or possibly in his native Egypt.
[pullquote]
"The Irving Police Department is hiding their failures in this case," Huskinson told FoxNews.com.
She said cops in Irving, part of the Dallas metro area, failed to interview Amina and Sarah's brother, Islam, or the boyfriends of the murdered teens on the night of the murders, even though they were available, said Huskinson.
Like several family members, Huskinson believes the sisters' mother, Patricia Said, knows more than she has divulged about her husband's actions and possibly, his whereabouts. Patricia Said, who had fled with her daughters, only to bring them back home where their father was waiting, could not be reached for comment.
Huskinson believes an investigation run by federal authorities could put more pressure on Patricia Said, which could lead to charges against her and information about her husband's whereabouts. She claims Irving police allowed Patricia Said to remove all the computers from the house as well as documents for real estate owned in Yaser's native Egypt after the Jan. 1, 2008, murders.
"The murders of Amina and Sarah scream conspiracy, not only to commit murder, but also to violate their civil rights," said Huskinson.
Irving Police spokesman Sgt. Daniel Webb told FoxNews.com police do not believe Patricia Said had any knowing role in the murders of her daughters.
"Every aspect of this case was fully investigated and Yaser Said is the only person believed to be responsible for the murders of Amina and Sarah Said," Webb said. "We have and will continue to use all available means in order to locate Mr. Said and we do so with the assistance of federal and other local law enforcement agencies."
Yaser Said was angry that his daughters were westernized and were dating American boys. In the days before they were murdered, the sisters had fled with their mother to an aunt's house in Oklahoma after Amina was threatened at gunpoint by her father. Amina had gotten an apartment in Tulsa and hoped to start a new life with her sister, but their mother convinced them to go back to Texas with them to place flowers on their grandmother's grave one last time. Days later, they were murdered and left for dead in a cab in the parking lot of the Omni Hotel in Irving.
Patricia Said's aunt, Gail Gartrell, told FoxNews.com she agrees with the private investigator.
"What Carrie has discovered is very accurate and far more than what any other law enforcement agency has done," Gartrell said. "This was absolutely handled the wrong way."
Lifetime's "America's Most Wanted" program is slated to air a segment on Yaser Said Friday night.