DeRay McKesson, Black Lives Matter activist, leaves Baltimore Public Schools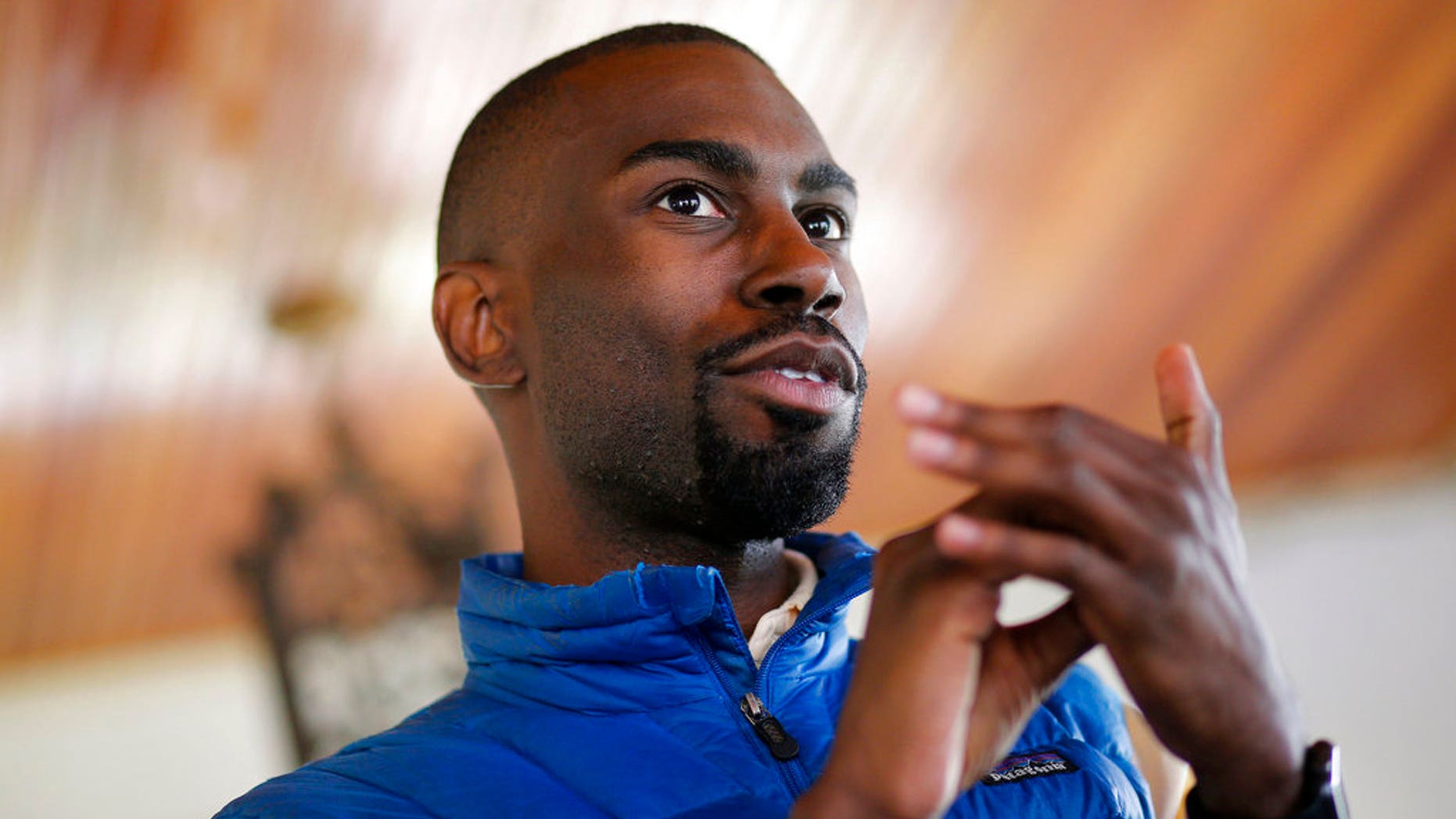 A prominent Black Lives Matter activist plans to leave his $165,000-per-year job as chief human capital officer of Baltimore Public Schools after a brief, rocky tenure -- so he can devote more time to demonstrations and his podcast.
DeRay McKesson, the man hailed by former President Barack Obama as a 'social media emperor,' announced the decision on Twitter.
McKesson, 32, transitioned into the school district role after he finished in sixth place during his 2016 run to be Baltimore mayor. The Baltimore native was responsible for placing educators and administrators, and deciding on layoffs due to a $130 million budget deficit. He was met with some support, but also frustration.
President of the Baltimore Teachers Union Marietta English described the layoffs as "nothing short of a humiliation for those who were dismissed while in the middle of classroom instruction," The Baltimore Sun reported.
LOUISIANA COP SUES BLACK LIVES MATTER AFTER BEING WOUNDED IN DEADLY AMBUSH
"I hope the new person assigned to this position will help us to turn the page on this chapter," English said, "and work with the Baltimore Teachers Union to fill vacant positions with our teachers and paraprofessionals who were laid off, our educators who have a proven record of being committed and dedicated to the students they teach, the families they serve, and the schools in which they work."
Baltimore Schools CEO Dr. Sonja Santelises offered McKesson the job and said she has no regrets about her decision. Santelises praised McKesson's work, saying "there is no way we would have made it through this first year without DeRay's leadership."
LOESCH: BLACK LIVES MATTER NOW FOSTERING MORE VIOLENCE
McKesson said he plans to "devote more time to organizing" and continue his podcast, "Pod Save the People," which was ranked No. 2 on iTunes and has featured high-profile guests such as Katy Perry, Edward Snowden and Cory Booker.
"I look forward to continuing to organize," McKesson told The Sun. "We'll be launching projects soon around mass incarceration, capacity building and continuing to create digital tools for people."