Dentists accused in Las Vegas resort rape case have charges against them dropped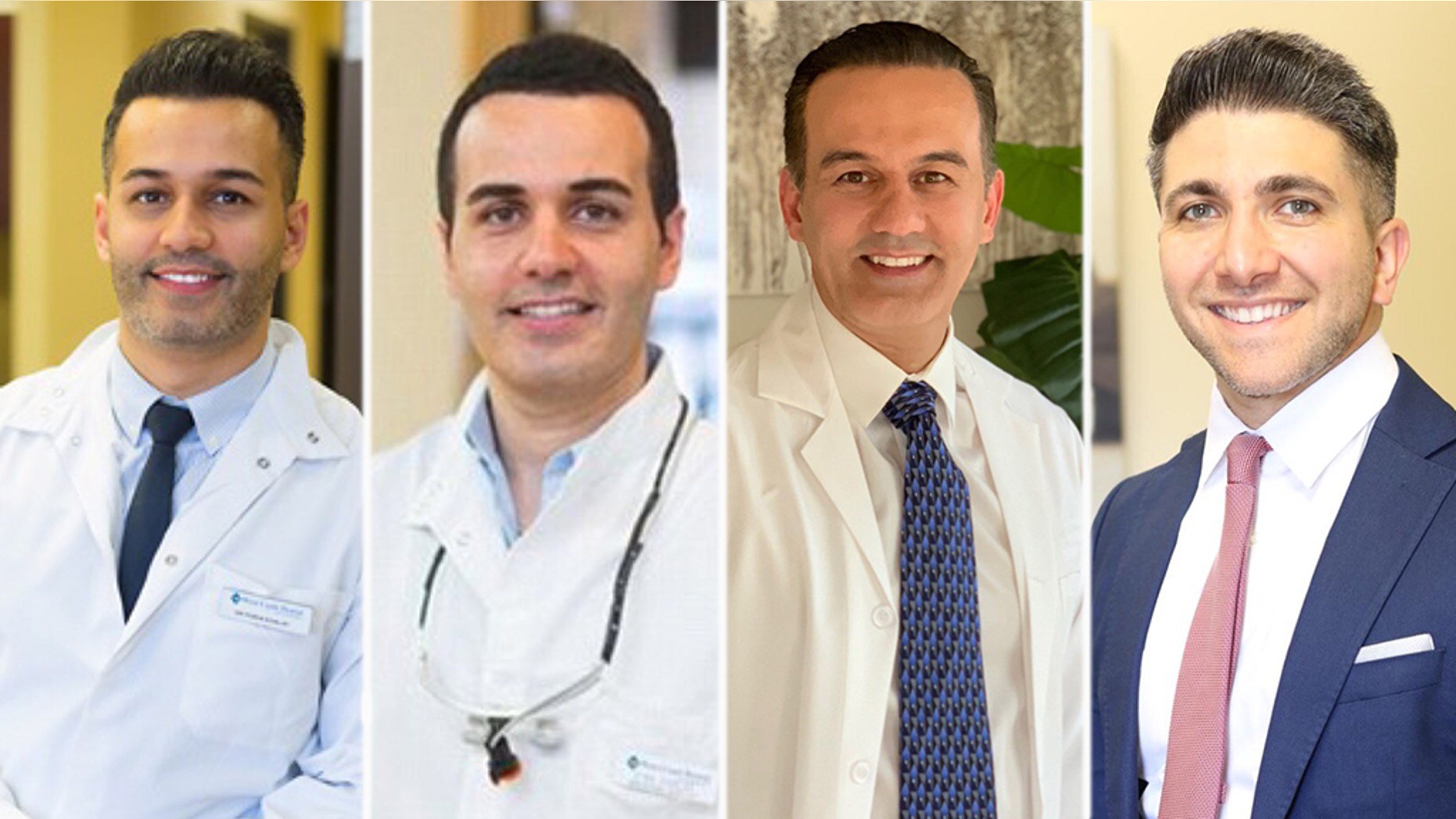 Charges against four California dentists -- including three brothers -- accused of kidnapping and sexually assaulting a woman at a Las Vegas Strip resort were dropped after cellphone video showed the allegations were "completely fabricated," one of the men's attorney said.
Prosecutors dropped the charges against Poria Edalat, 30, Saman Edalat, 39, Sina Edalat, 34, and Ali Badkoobehi, 30, after the defendants presented the video to the district attorney's office, KVVU-TV reported.
An unnamed woman told security at the Wynn Las Vegas resort she was sexually assaulted in a suite while intoxicated.
Lawyers for the four dentists maintained all along the allegations were false. They predicted in August the case would be dropped once prosecutors reviewed the video evidence.
CALIFORNIA WOMAN RECANTS SEX HARASSMENT CLAIMS MADE AGAINST DEM CONGRESSIONAL HOPEFUL
"After a review of the facts of the case, it was clear the allegations were completely fabricated," Robert Draskovich, Badkoobehi's attorney, said in a statement. "The evidence confirmed the men's innocence, and the state has cleared them of all charges."
The dentists were already free on their own recognizance and none of them attended Monday's hearing. The three Edalat brothers released a statement following the hearing.
"We are so grateful to the justice system for recognizing that we were the victims in this case," the statement said. "We knew when the facts came out that the vicious allegations would be exposed as lies and our good names would be cleared. We want to thank our families, friends and lawyers for sticking by us through this horrific ordeal."
CALIFORNIA WOMAN 'FOUND ALIVE AND WELL' AFTER REPORTED MISSING IN KINGS CANYON NATIONAL PARK
The statement added: "At this sensitive moment in our history, we believe that women should be respected and heard and believed. But as this case shows, it is also important to keep a critical eye on those willing to use the (#MeToo) movement for their own selfish motives and remember that innocent until proven guilty is one of our country's bedrock principles."
The Associated Press contributed to this report.