Delaware Man Accused of Duping Harvard Pleads Not Guilty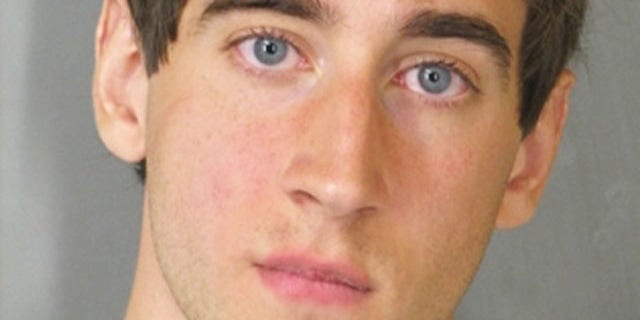 NEWYou can now listen to Fox News articles!
A Delaware man who allegedly forged his way into Harvard University with a fabricated record of academic achievement has been ordered held on $5,000 bail after pleading not guilty Tuesday at his arraignment.
Adam Wheeler, 23, must stay away from institutions involved in the alleged scheme, including Harvard, the Massachusetts Institute of Technology, Brown University and Yale University, surrender his passport and remain in Massachusetts, a Middlesex Superior Court judge ruled.
Wheeler, of Milton, Del., faces 20 counts of larceny, identity fraud and other charges in connection to allegedly duping Harvard out of $45,000 in financial aid, scholarship money and academic awards.
Prosecutors say Wheeler claimed he earned straight A's at Phillips Academy in Andover and at MIT prior to enrolling at Harvard. But Wheeler, in reality, had never attended either school, according to Middlesex District Attorney Gerry Leone.
Wheeler's web of academic deceit unraveled in September when he sought the school's endorsement for Rhodes and Fulbright scholarships and a professor reviewing his applications found evidence that he had plagiarized from another professor, Leone said.
"This defendant's actions cheated those who competed honestly and fairly for admissions and for the scholarships that this defendant fraudulently obtained," he said.
Wheeler, whose next court date is scheduled for June 9, would have graduated from Harvard as an English major this spring and tried to transfer to Yale and Brown after he was caught at Harvard, Leone said, again by falsifying his achievements and recommendations.
In his applications, Wheeler said he was employed by McLean Hospital, a psychiatric facility affiliated with Harvard, even though he was not, said Leone, adding that the transfer application included faked recommendations from an employee at the hospital and from his former Harvard dean.
Wheeler looked down throughout Tuesday's arraignment, occasionally glancing at his parents, Richard and Lee Wheeler, the Boston Herald reports. Wheeler's parents and a young woman with the couple did not comment.
Wheeler's attorney, Steven Sussman, declined to discuss the case in detail.
"I'd dispute that they are strong allegations," Sussman told the newspaper. "They are just allegations."
In a statement issued Monday, Harvard said it could not discuss individual cases because of federal privacy laws and referred all questions to the district attorney's office.
Wheeler was a student at Bowdoin College in Maine from 2005-07, but was suspended for academic dishonesty, authorities said.
The Associated Press contributed to this story.