Decades later, forgotten Medal of Honor recipient gets military graveside honors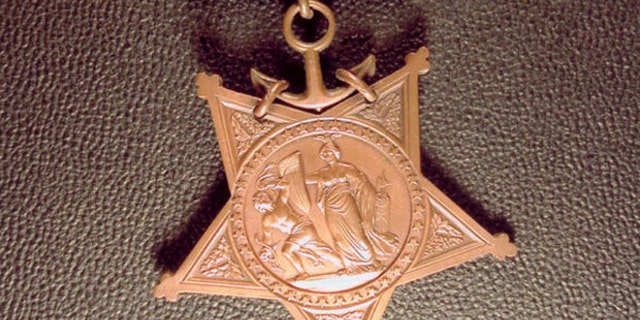 A 1906 Medal of Honor recipient is finally receiving full military honors Friday at a cemetery in Washington state decades after he was buried without fanfare.
Emil Fredreksen was one of 11 men awarded the Medal of Honor for their actions aboard the gunboat USS Bennington in San Diego in 1905. But after his death in 1950, he was buried quietly at Seattle's Evergreen Washelli Cemetery with no headstone.
Friday's public ceremony at 2 p.m. local time addresses that oversight, a fitting remembrance for a forgotten American hero. It is taking place on National Medal of Honor Day, celebrated every March 25 to honor the recipients of America's highest award for military valor.
"It's very emotional for me," cemetery manager Brenda Spicer told KIRO-FM. "To know his story and the wonderful things he's done and to know that he's going to be honored and his memory cared for forever, it's definitely emotional."
Fredreksen was 83 when he died with no next of kin. Ray Johnston, a member of the Medal of Honor Historical Society, tracked down Fredreksen's burial spot through pension records.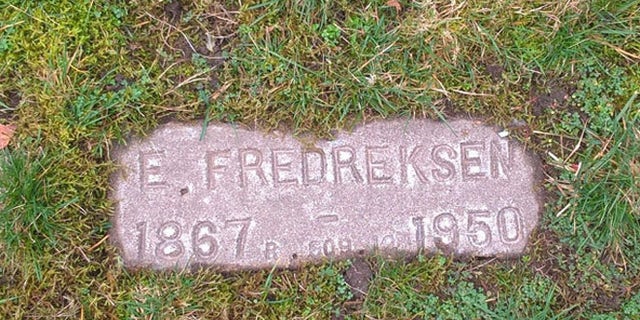 "He told me, 'You have a Medal of Honor in your care,'" Spicer told KIRO. "I told him I had six and he told me, 'Well, it looks like you have another one.'"
Cemetery workers used a plot map to locate Fredreksen's grave.
"We went out to the plot and dug down about six inches and found the concrete temporary marker used just before the time of burial that just has a name and dates of birth and death," Spicer said.
Ronald Roberts, funeral honors program manager for Navy Region Northwest, will oversee the graveside ceremony, which will include a rifle detail, flag pole team, bugler and chaplain.
The ceremony also includes the unveiling of an official military marker for Fredreksen's grave.
Fredreksen enlisted in the Navy in 1897 and received a rare peacetime Medal of Honor for his actions when a boiler exploded on the USS Bennington. Of the 179 men aboard, 66 died and 46 were seriously wounded in the Navy's worst peacetime disaster. Fredreksen was commended for "extraordinary heroism displayed in the line of duty."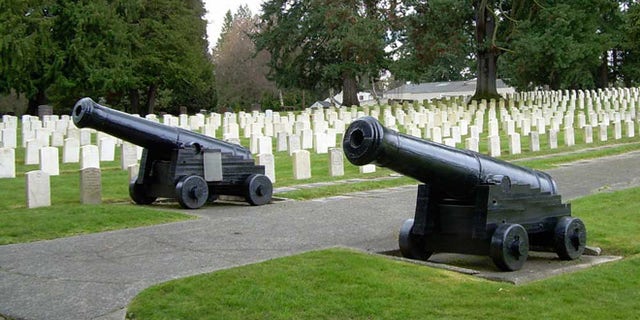 KIRO reported Fredreksen was one of only 12 men aboard able-bodied enough to rally after the explosion, which sent bodies flying 100 feet in the air.
Time after time the dozen men crept below deck with wet rags over their mouths to search for and drag the wounded to safety, according to KIRO.
"Eleven men earned the Navy Medal of Honor for actions on July 21, 1905, and Chief Fredreksen was one of those men, so we are fortunate to tell a story about the Navy's history, as well as a day in the life of a Navy hero," Navy Region Northwest spokeswoman Sheila Murray told the Kitsap Sun.
The Associated Press contributed to this report.