Death toll in California tour bus crash rises to 8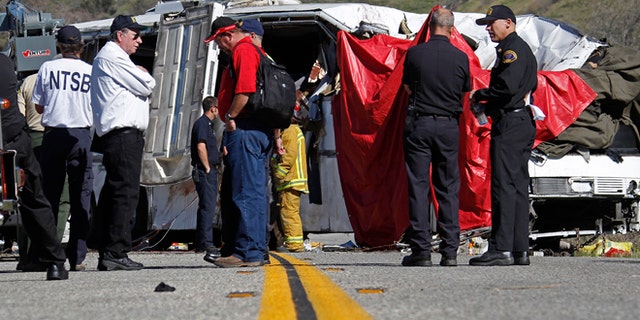 NEWYou can now listen to Fox News articles!
LOMA LINDA, Calif – California authorities say the death toll from last weekend's tour bus collision has risen to eight with the death of the driver of a pickup truck struck by the bus.
A San Bernardino County coroner's official says 72-year-old Fred Bailey Richardson of San Bernardino died at 6:39 a.m. Wednesday at Loma Linda University Medical Center.
Richardson was driving a landscaping service truck that was struck by the out-of-control bus Sunday night. The crash crushed the pickup.
The other seven fatalities were people who died at the scene.