Death Penalty Sought in Riverside Officer Slaying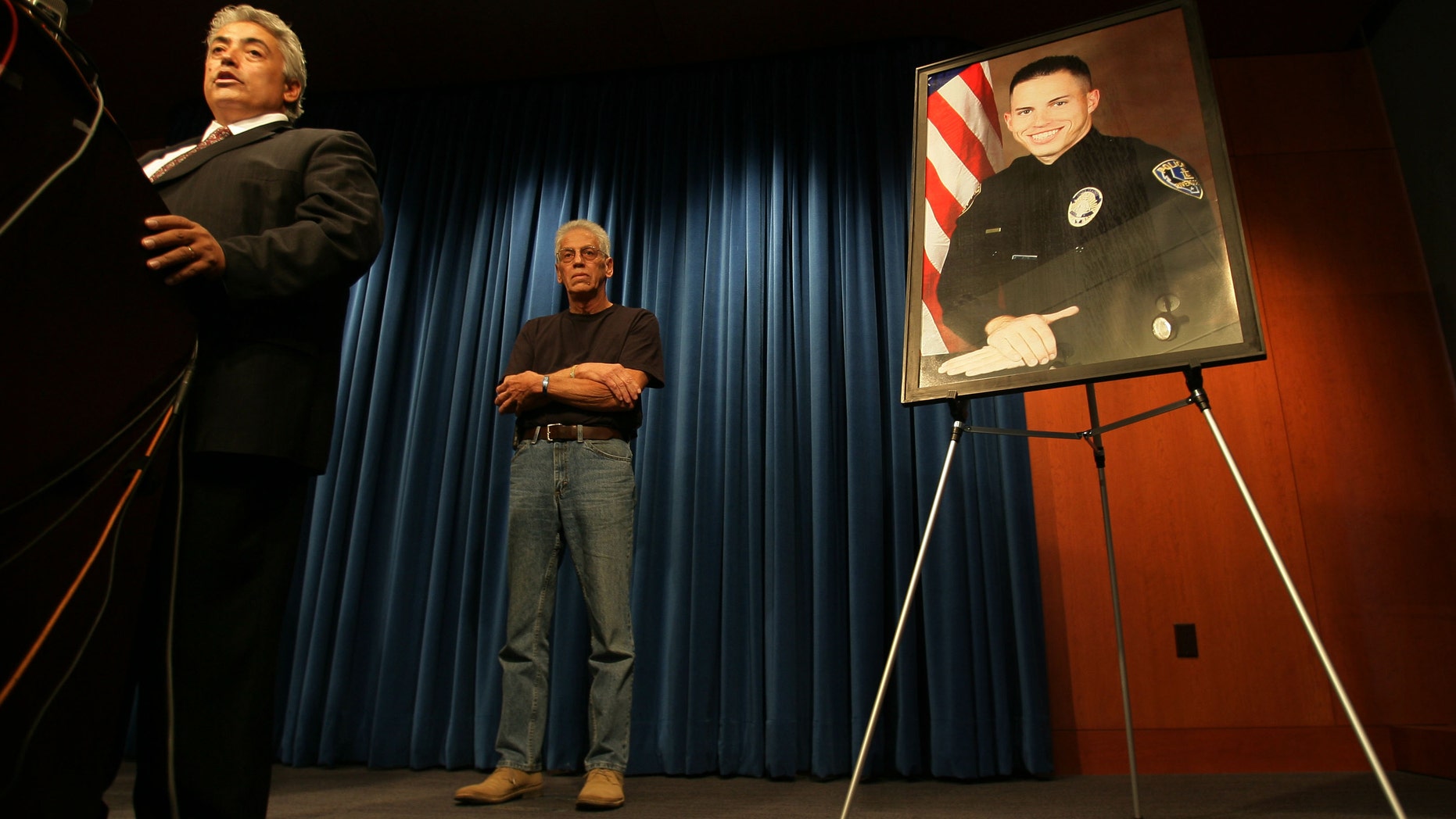 RIVERSIDE, Calif. – Prosecutors in Southern California say they seek the death penalty for a suspected truck thief charged with killing a police officer.
Riverside County District Attorney Rod Pacheco said Thursday he will seek a death sentence for 44-year-old parolee Earl Ellis Green.
Green has been charged with murdering 27-year-old Riverside police officer Ryan Bonaminio.
Bonaminio was killed Nov. 7 after he pulled over a suspected hit-and-run driver. Authorities say the driver ran and Bonaminio chased him into a park, where the officer was attacked and shot to death.
Green is set to be arraigned Dec. 16. A message was left for Green's attorney O.G. Magno.
Bonaminio returned to his hometown of Riverside to be a police officer after serving Army tours in Iraq and Germany.