Deadly workplace shooting triggered school lockdown near Chicago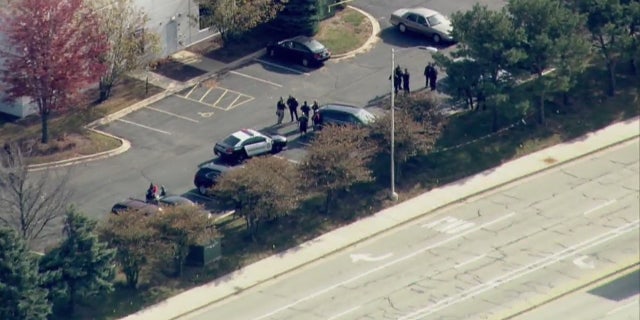 Autopsies have been scheduled for two suburban Chicago men who were pronounced dead at the scene of a shooting in an industrial park Monday. Four Bolingbrook schools were put on soft lockdown while police investigated.
The Will County coroner's office identified the victims as 39-year-old Xinling Zhang of Naperville and 48-year-old Degang Zhang of Aurora.
Authorities say Xinling Zhang suffered multiple gunshots wounds. Degang Zhang suffered a single gunshot wound. The coroner's office says both men died at the scene of the shooting, an auto supply importer.
Authorities haven't revealed what prompted the incident.
Bolingbrook Police Lt. Carter Larry says three employees were present at YCB International at the time of the shooting early Monday. He said two were not injured.
Larry said the gun in the incident was recovered, and the incident never posed a threat to the public.
The Associated Press contributed to this report.