Deadly Storms Rip Through Wisconsin, Minnesota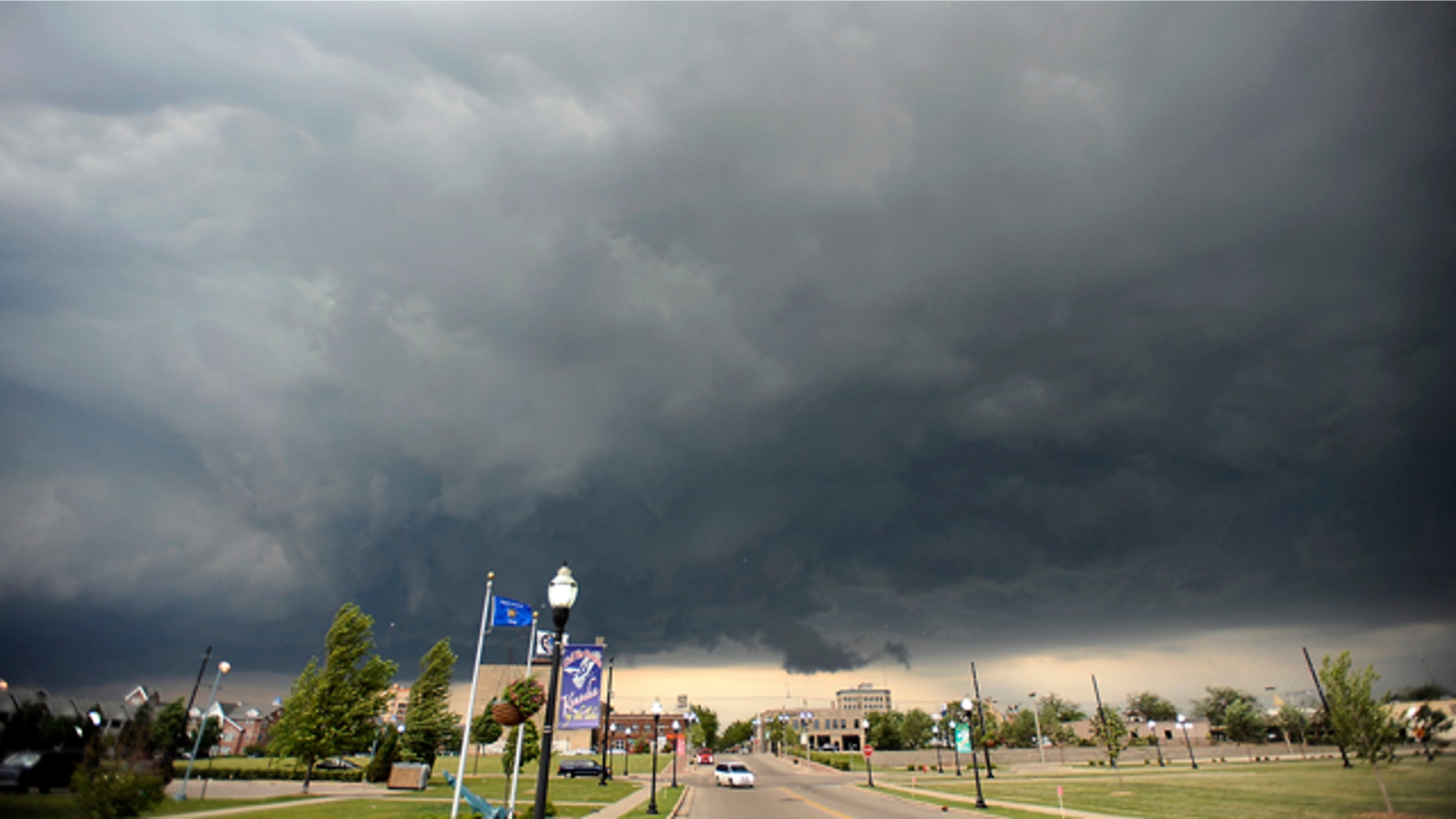 SIREN, Wis. – Residents in Minnesota and Wisconsin cleaned up Saturday from a fierce storm whose powerful winds toppled trees that killed an 11-year-old girl and injured more than three dozen people.
The storm Friday tore roofs off buildings, blew in garages and left thousands without power. Roads in western Wisconsin were blocked Saturday by fallen trees and debris.
Wisconsin authorities say three of 39 injuries in Burnett County were critical. Emergency officials originally attributed two deaths to the storm but later said one death was an apparent heart attack that might be indirectly related to the storm.
Injuries were also reported in Minnesota's Douglas and Meeker counties. And along the St. Croix River, a search continued Saturday for missing canoeists.
The storm entered southwest Minnesota on Friday afternoon and took nearly six hours to pass through the state before slipping into northwest Wisconsin, said Matt Friedlein, a National Weather Service meteorologist in the Twin Cities. Affected areas in Minnesota included Marshall, Redwood Falls, the Twin Cities and St. Cloud. Western Wisconsin, including Burnett and Douglas counties, also were hard hit.
An airport hangar collapsed in Douglas County, causing the building to collapse on a single-engine plane, Wisconsin authorities said.
In Marshall, Fire Chief Marc Klaith said roofs were torn off in Marshall, Russell and Balaton and a "significant amount of trees" are down in Marshall.
Tyler, Minn., Police Chief John Spindler believes a tornado hit his city just after 4 p.m. Friday. Spindler said the power may be out for up to a week.
Trees and power lines also were down in Redwood Falls, Minn. KLGR-AM was knocked off the air Friday.
In central Minnesota, McLeod County Emergency Management Director Kevin Mathews said the roof was torn off a Hutchinson animal medical center, and two semis were blown off highways.
"Some communities had multiple passes at this storm -- including golf ball-, baseball- and softball-sized hail," Friedlein said. He said weather service officials will determine over the weekend whether any tornadoes touched down.
Xcel Energy said Friday night that more than 44,000 customers were without power in the Twin Cities.
Emergency Management Director Keith Kesler said early Saturday morning that several people reported non-life-threatening injuries in Douglas County, where toppled trees threatened campers and motorists, damaged homes and closed several roads.
"There are 19 fire departments in the county, and at one point 17 of them were out trying to help," Kesler said. "We'll know more when daylight hits."