Dead man's girlfriend may face murder charge after Vegas robbery, police say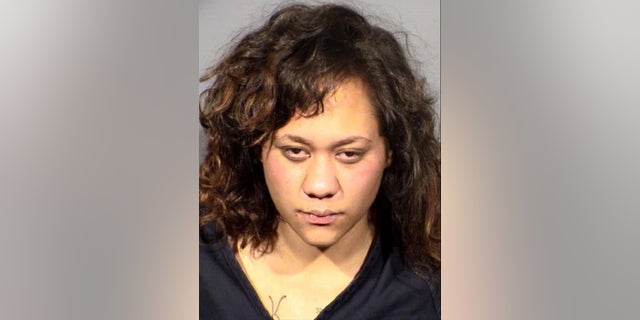 A 21-year-old woman faces a potential murder charge after her boyfriend was fatally shot during a struggle with a passing driver that he and the woman allegedly robbed.
Authorities said Gustavo Carcamo, 19, and his girlfriend Brina Gomez, 21, committed the robbery Thursday, the Las Vegas Review Journal reported. That's when Carcamo died of a single gunshot wound to his chest, the Clark County coroner said.
Police said the gun, belonging to Carcamo, "went off" during a struggle between him and a man behind the wheel of a brown van.
Gomez was booked in Clark County Detention Center on one count each of robbery with a deadly weapon and conspiracy to commit robbery, the report said, citing jail records.
Detectives investigating the shooting documented in her arrest report that they "believe the charge of open murder should be considered for Gomez, as Carcamo was killed during the commission of a robbery, which both Gomez and Carcamo were taking part in," the Review-Journal reported.
The driver was arrested shortly after the shooting in the parking lot of a nearby gas station, police said Thursday. Booking logs and court records showed that he had not been charged, the newspaper reported.
The driver told investigators that Carcamo opened his passenger side door and Gomez took his wallet, in the center console, containing nearly $1,400 in cash, the report said.
Gomez denied taking money from the driver, but police found $1,391 in cash as they were placing her in a patrol vehicle, the Review-Journal reported.
Click here for more from the Las Vegas Review-Journal.