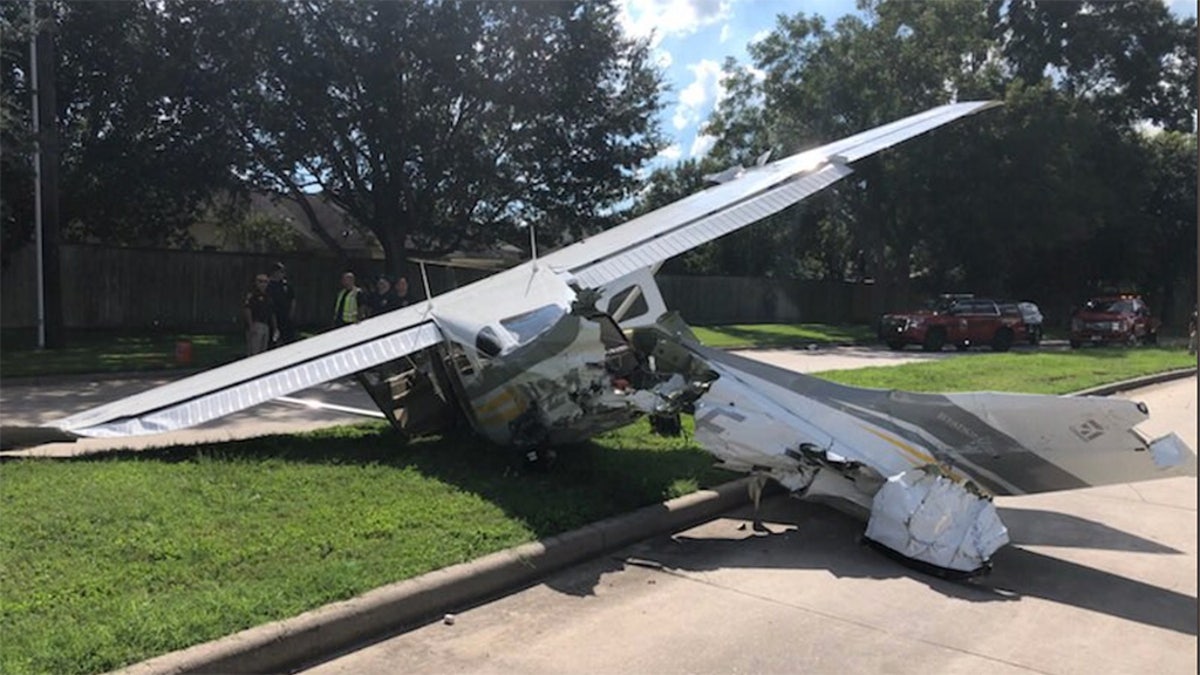 At least one Drug Enforcement Administration employee was injured Wednesday after a single-engine plane on a "training mission" near a Texas airport crashed into two cars after hitting a power line.
A spokesperson with the DEA confirmed to Fox News that the plane, with three agents on board, was on a "training mission when it experienced mechanical difficulties." He said that the plane was forced to make an emergency landing on the roadway in Fort Bend County, southwest of Houston, which led to the crash.
The aircraft hit a power line before crashing into the vehicles.
A Federal Aviation Administration (FAA) spokesman told Fox 26 the initial investigation found that the pilot "reported engine problems just before the accident."
KTRK also reported that the plane was attempting "touch and go maneuvers" at the time of the crash near Sugar Land Regional Airport.
The DEA spokesperson said two of the passengers were able to walk away from the crash. At least one was rushed to a hospital and being treated for non-life threatening injuries.
The people in the two vehicles were also said to be okay.
The down power lines were affecting traffic and electricity in the area, the sheriff's office said.