Dallas teacher gets time out for X-rated, profanity laced rant at 6th graders
A Dallas teacher who threatened his sixth-grade class in a profanity-laced rant that included graphic references about his genitals was suspended Thursday by administrators who were "horrified" after hearing a recording made on a pupil's cell phone.
The shockingly graphic, 7-minute lecture by a teacher identified only as "Sgt. Griffin" occurred at Oliver Wendell Holmes Middle School on Monday. The teacher, who could not be reached for comment, was apparently incensed by the students' lackluster performance on a recent test, according to education blog EAGnews.org.
"Let me tell you something, some of y'all are some goddamn rude mother*****s. Shut the f*** up."
"If you don't give a f***, I don't give a f***," and "I'm going to tell you the truth, you f***ed it up," the teacher is heard saying on the recording, which was provided to MyFoxDFW.
"If you get to f*** around I will go back and do the paperwork and change your f***** grade and fail you[r] stupid a**." He also said.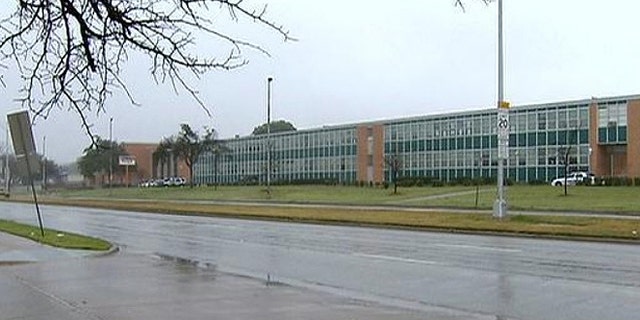 The teacher's salty language continues on.
"If y'all cool with me, I'm cool with you. I would much prefer, I like having fun just as much as everybody else. Matter of fact, I like having fun more. I'd rather be sitting on my a** chilling, watching y'all play basketball, play on the phones and all of that sh*t!
"However, y'all mother f*****s acted a goddamn fool on Thursday and Friday."
"Let me tell you something, some of y'all are some goddamn rude mother*****s. Shut the f*** up."
He even made lewd comments regarding his genitals to the young students, in language far too explicit for publication.
The recording was made by one of Griffin's female students, whose mother alerted the school's principal.
"She asked me to delete the video, not to have the video in my phone, not to do anything with it," the mother said according to a local news report.
Dallas Independent School District spokesman André Riley told FoxNews.com, the teacher, who he identified by last name, teaches a leadership class that is set up like a junior ROTC program.
"We heard what happened and we were horrified by it," Riley said. "There's no way that type of language is acceptable in a classroom."
Riley said the district is conducting a full review of the matter and that the teacher will not be back in the classroom until it is completed, if ever.