Dallas puts brakes on Confederate task force's recommendations after swiftly removing Lee statue
A month and a half after Dallas rushed to remove a statue of Confederate General Robert E. Lee, its City Council opted to put the brakes on implementing the 13 recommendations put forward by the mayor's task force on Confederate monuments.
The Dallas News reports that the council was set to vote on the recommendations on Nov. 8. The task force has recommended removing of the Confederate War Memorial outside the city's convention center, renaming streets, parks and cemeteries that honor Confederate soldiers, adding new signs to various Confederate medallions and installing a marker to memorialize the mob lynching of Allen Brooks at the Elks Arch in 1910.
However, the city's leadership indicated there's much work to be done before it officially votes on accepting some or all of the task force's recommendations. Histories must be gathered and costs must be tallied, for example, they said.
The task force, which began meeting at the end of August, includes historians, attorneys, preservationists, artists and religious leaders.
WHICH CONFEDERATE STATUES WERE REMOVED? A RUNNING LIST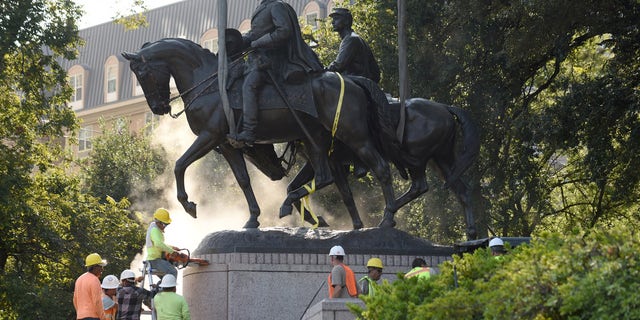 According to the Dallas News, Mayor Mike Rawlings said those efforts will be led by City Manager T.C. Broadnax, who must figure out the total cost and how to implement the recommendations.
The costs could certainly add up. Jennifer Scripps, head of the Office of Cultural Affairs, reportedly told the council that it will likely cost over $1 million to remove the 1896 war memorial next door to Dallas City Hall.
"I think the process has been complete and inclusive," said Rawlings, reports the Dallas News.
After the violence in Charlottesville, Rawlings said, "this city was in a precarious situation," defending how quickly Dallas worked to remove Lee's statue.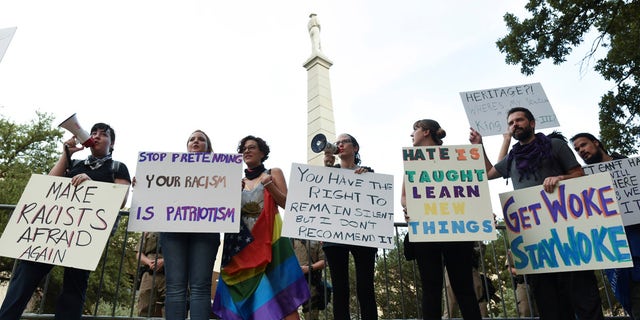 Meanwhile, a plaintiff in a federal lawsuit involving the removal of a Confederate monument in San Antonio spoke out about feeling excluded from that city's process.
Robin Terrazas, president of the Albert Sidney Johnston Chapter of the United Daughters of the Confederacy, told KENS 5 that her organization was not given enough time to challenge the city's vote and that the statue's removal was a violation of the First, Fifth, and Fourteenth Amendments.
"We were given an ordinance in 1899 that gave us use of the land and it was voted unanimously by the city council at this time. We own the statue, we have a right to have it in Travis Park."
Full details about the UDC's lawsuit can be read here.