Dad who charged at Larry Nassar receiving hundreds of donations
NEWYou can now listen to Fox News articles!
A distraught father who lunged at disgraced USA Gymnastics doctor Larry Nassar in a court proceeding Friday seems to have a lot of support from the public.
As of early Saturday, more than 700 donors had pledged a total of more than $23,000 to help Randall Margraves, whose daughters were among Nassar's molestation victims.
Co-worker Aaron Pangborn said he set up the GoFundMe page to help Margraves with any potential legal fees resulting from Friday's courtroom incident, which was captured on video.
Pangborn described the mission as "to help a brother and friend in need."
"As father of 2 girls, the video made me cry … that you were stopped before you reached him," supporter Robert Wykoski wrote. "I would do the same."
Margraves leaped at Nassar on Friday after listening to two of his daughters deliver victim-impact statements, the New York Post reported.
He requested five minutes alone with the "demon," then used an expeltive to describe Nassar. When the judge said no, he asked for one minute. When she declined again, he ran at Nassar, but court officers tackled him almost immediately and arrested him, the Post reported.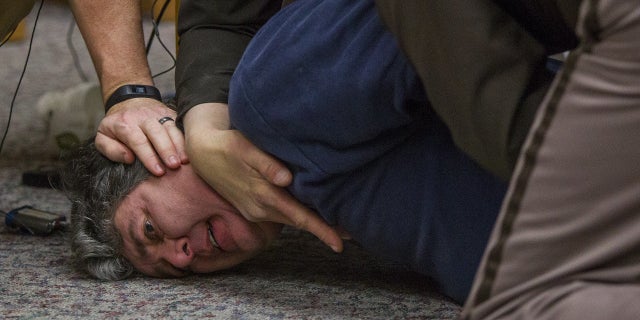 Judge Janice Cunningham ultimately opted against charging Margraves with contempt of court, but said she could have.
"There is no way that this court is going to issue any type of punishment given the circumstances of this case," Cunningham told Margraves after he apologized a "hundred times," the New York Post reported.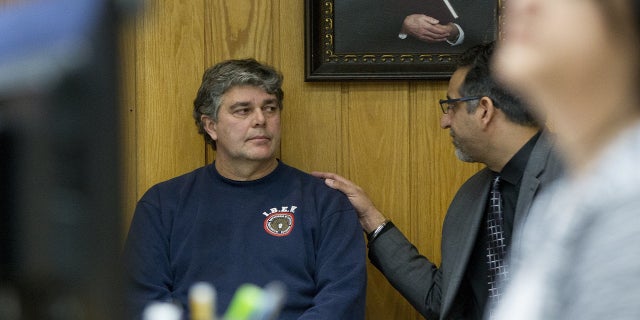 Margraves admitted he "lost his cool."
"I came here in support of my daughters … I'm not here to upstage [them]," Margraves said. "I'm here to help them heal."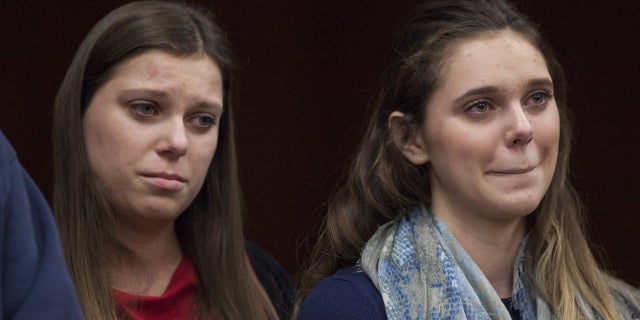 He agreed to not attend any future court proceedings involving Nassar.
Pangborn said on the page that he would work with Margraves and his family to ensure that the funds collected will go to a good cause to help victims of sexual abuse.