DA: At Least 2 Killers Responsible for Bodies Found Along New York Beach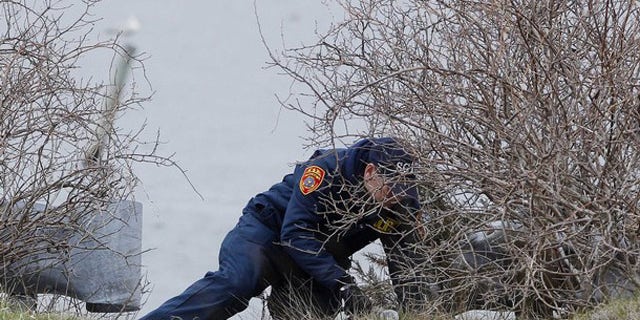 HAUPPAUGE, N.Y. -- Human remains that have been found along a New York beach highway -- including the head of a prostitute whose torso was dumped 40 miles away in 2003 -- are the work of at least two killers, a prosecutor said Monday.
The head and hands of 20-year-old Jessica Taylor were among 10 sets of remains found in recent months along a Long Island highway, Suffolk County District Attorney Thomas Spota said at a news conference.
Her headless, handless body was found in July 2003 in Manorville near the eastern end of Long Island.
The information Spota disclosed Monday only served to deepen the puzzle about the remains found in the underbrush along Long Island's Ocean Parkway since December.
Authorities still have not identified a suspect connected to any of the remains, but earlier they theorized that investigators could be on the trail of a serial killer.
Eight sets of remains were found in Suffolk County. Two sets were found in neighboring Nassau County.
Spota said at least two suspects killed the eight people whose remains have been found in his jurisdiction, judging from the methods and circumstances of the crimes.
"It is clear that the area in and around Gilgo Beach has been used to discard human remains for some period of time," Spota said. "As distasteful and disturbing as that is, there is no evidence that all of these remains are the work of a single killer."
Of the Suffolk County victims, four had been identified earlier -- all of them prostitutes.
Taylor's name now joins the list of victims. Spota said another woman, also a prostitute, was similarly hacked to pieces. He said parts of her were found in Manorville in 2000 and parts of her along Ocean Parkway last month.
The Suffolk County remains also included a man and a girl between 18 and 24 months old, Spota said. It was not clear whether the child was a homicide victim.