D.C. eatery paints over mural featuring Bill Cosby, Obama
WASHINGTON – The mural outside Ben's Chili Bowl that used to feature Bill Cosby is no more. Popville was the first to report Thursday morning that the mural had been wiped clean, and it appeared to have happened overnight.
It was originally painted on the side of the restaurant's U Street location in 2012, and also featured former President Barack Obama, Chuck Brown and Donnie Simpson. On their website, Ben's wrote that they are ready to "refresh and repaint." The mural has been the subject of much debate, amid sexual allegations against Cosby.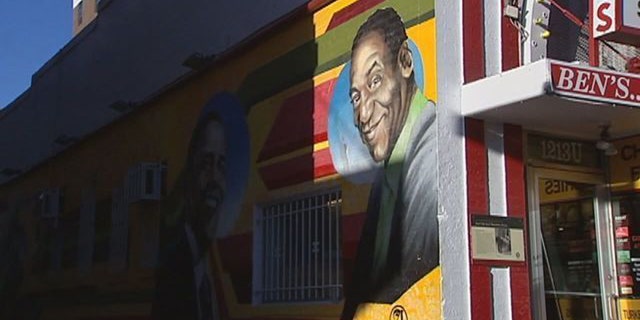 But what will replace it? That will be up to the people. The restaurant is asking patrons to vote in an online poll for the person (or people) they think should be painted on the wall next. The poll is on their website, and only one entry is permitted per email address.
Patrons asked to pick the top six nominees they would like to see included in the mural, and there's also a section to pick groups of people who could be featured on the wall together. It's a long list, and includes people such as Anthony Bordain, Barack Obama, Chuck Brown, Dave Chappelle, Duke Ellington, Eleanor Holmes Norton, Ellen Degeneres, Marion Barry, Sr., Michael Jackson, Michelle Obama, Oprah, Prince, Stevie Wonder, and many, many more. If your choice isn't on the list, you can also write someone in.