Cute kittens reportedly freed from Florida detective's car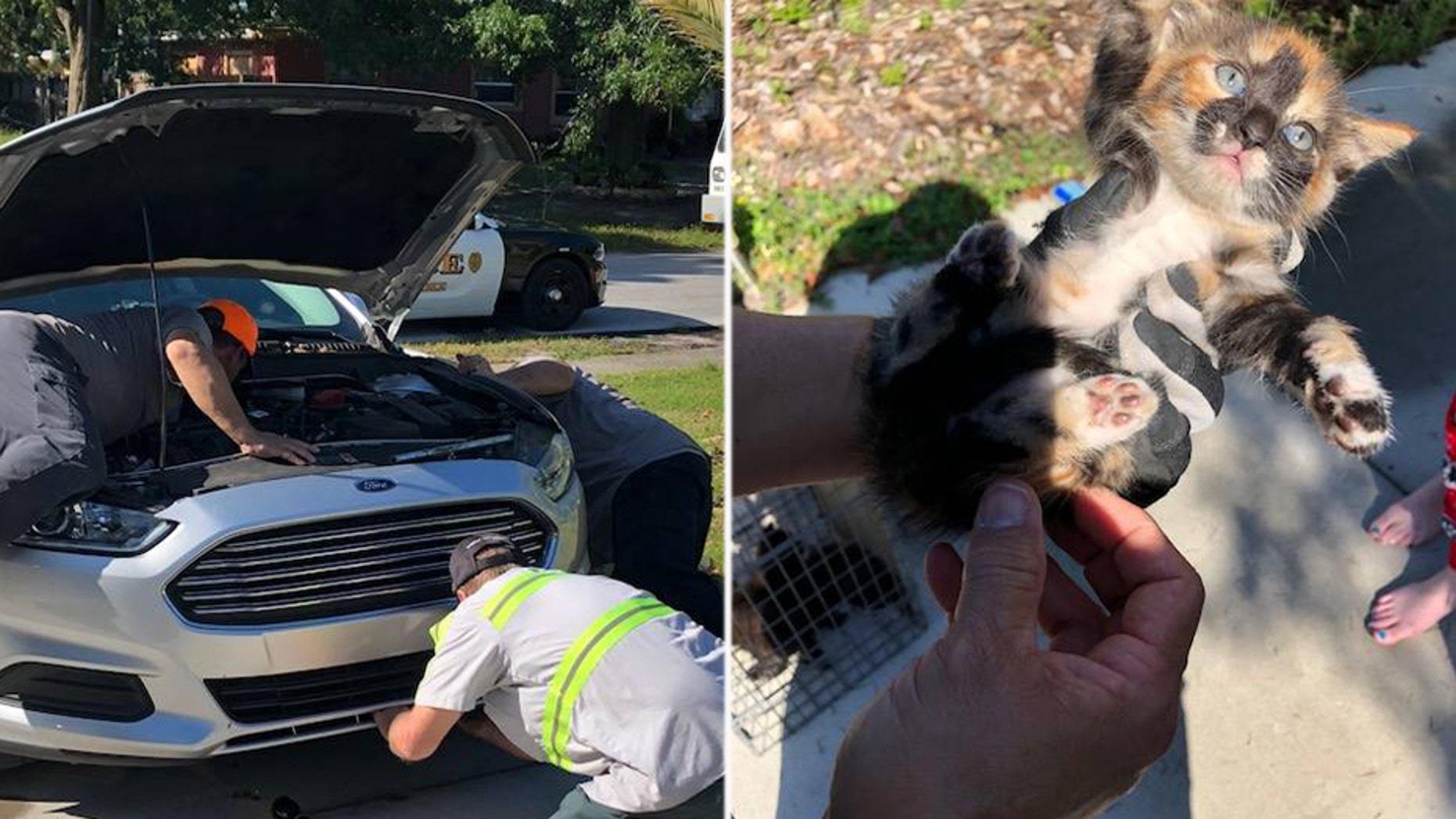 A Florida police detective reportedly discovered a few furry stowaways hiding in her car Monday morning, which she said prompted an hours-long effort to free the meowing kittens.
Detective Michelle Grogan with the Ocoee Police Department was pulling out of her driveway when she heard the tell-tale cry of a kitten, she told Fox 35.
"Got in [the car], didn't have the radio on, I put it in reverse, backed up a little bit, and I heard it," she said. "The 'meow… meow'. I was like ... are you kidding me?"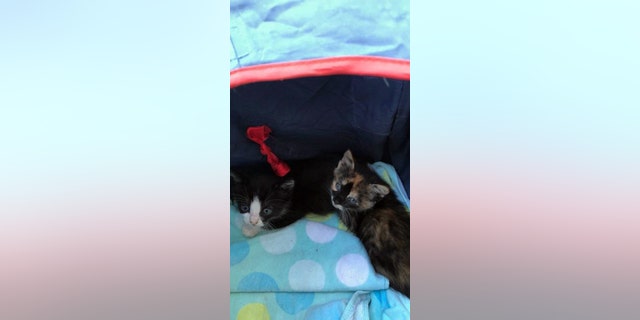 After jumping out to check, she reportedly found four kittens lodged beneath the hood of her car, stuck between the engine and front bumper.
She told the outlet that she "called in reinforcements." It reportedly took a fellow officer, local mechanics, a sanitation worker and Animal Control officers to finally free the tiny critters.
The Ocoee Police Department shared photos of the "adorable kittens" on Facebook, saying that they "were recovered safely from the engine by our City personnel."
Grogan told Fox 35 that she recognized the animals from the area, saying they had recently taken "shelter underneath our cars in the drive way."
"I put it together," she continued. "I'm a detective, you know, detective skills."
The furry foursome will live in foster care until they're old enough for adoption, the outlet reported.