Crystal Cathedral flock mulls move to new church down the block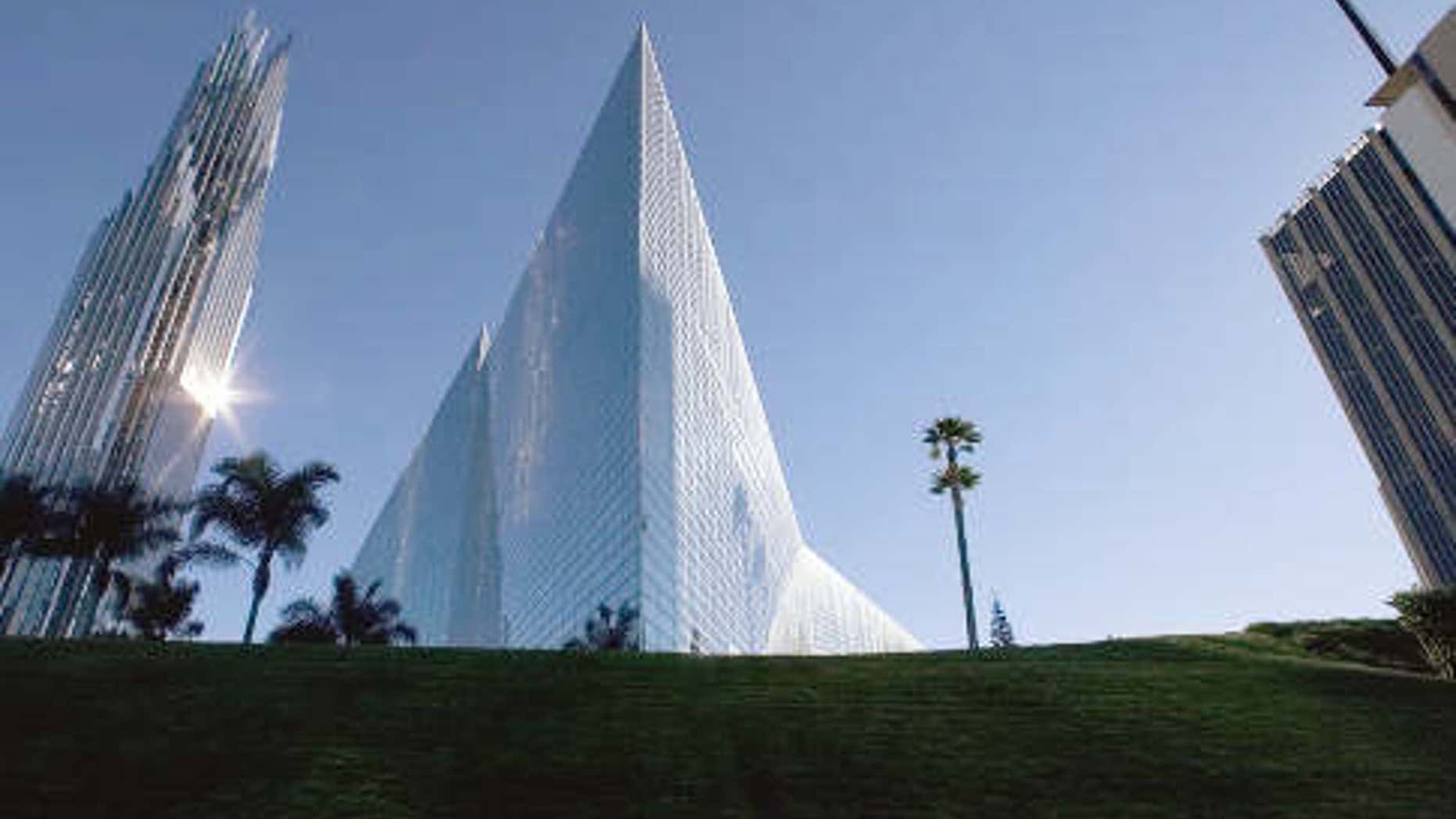 Worshippers who have long filled California's gilded Crystal Cathedral on Sundays may soon be downsizing to more humble digs -- a Catholic church two blocks away.
The opulent church in Garden Grove, Calif., built in 1980 for $18 million at the height of founder and televangelist Robert Schuller's fame, has for years been the backdrop for the Christian television show "Hour of Power." But with financial problems and a power struggle that eventually led to Schuller's departure, Crystal Cathedral Ministries is selling off its assets -- including the signature temple with its all-glass sanctuary. The Roman Catholic Diocese of Orange paid some $57.5 million last November for the cathedral and surrounding campus.
[pullquote]
"The congregants are excited about the possibility of moving to a new location," said Crystal Cathedral Ministries President and CEO John Charles. "Our plans are not firm, but there is a great possibility that we will be moving to the St. Callistus Parish."
The cathedral will be the new home to St. Callistus' flock, as well as administrative offices of the diocese, if the plans go through. A source told FoxNews.com the cathedral's move to St. Callistus is the only option on the table.
Crystal Cathedral Ministries filed for Chapter 11 bankruptcy protection in 2010 and, last July, Schuller stepped down from the board. In recent months, several of his children have left the church, including daughter and senior pastor Sheila Schuller Coleman. The only family member left on the Crystal Cathedral staff is Bobby Schuller, a volunteer pastor.
One of the reported reasons for Schuller's departure was his daughter's insistence on making choir members sign an agreement stating that marriage is between a man and a woman. Schuller wanted all to be welcome in the church, which was designed by openly gay architect Phillip Johnson.
St. Callistus Church, with pew space for 1,200 congregants, has less than half the seating capacity of the Crystal Cathedral. But Crystal Cathedral Ministries may be getting a deal: The Roman Catholic Diocese has offered an initial free year's rent followed by a lease for $25,000 a month.
Charles said he is not planning to move the congregation without giving six months' notice, and plans to stay at the current location until next year. Under the terms of the bankruptcy deal, the church had three years from the time of filing to move out.
The church will continue to tape "Hour of Power" at the new location, officials said.