Search for remains of Camp Fire victims continues in Northern California: report
After a bout of rain in Northern California this week, search crews reportedly continued their efforts Saturday to locate human remains after the deadly wildfire that ripped through the area.
The Camp Fire, which is 98 percent contained, has claimed the lives of 84 people since it began Nov. 8, according to Cal Fire (California Department of Forestry and Fire Protection). Nearly 14,000 residences were destroyed in the blaze, as well as 514 commercial and 4,265 other buildings, the agency said.
RAIN HELPS NEARLY EXTINGUISH DEADLY CALIFORNIA WILDFIRE
Hundreds are also included on a list of people who were reported missing, according to the Associated Press.
Roughly seven inches of rain fell over the burn area across a three-day stretch, beginning Wednesday, Hannah Chandler-Cooley of the National Weather Service said.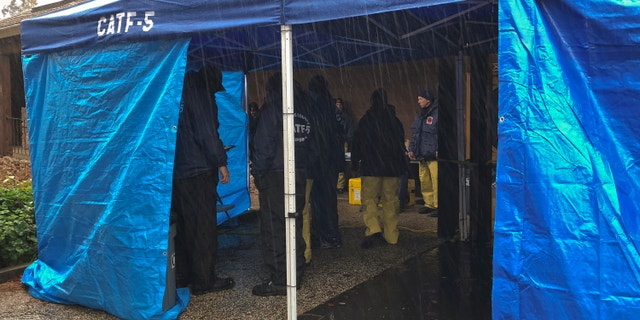 The weather reportedly brought some assistance to those fighting the inferno, as it helped extinguish hotspots.
CALIFORNIA MOM RECALLS EMOTIONAL GOODBYE TO DAUGHTERS AS WILDFIRE CLOSED IN: 'IT'S ALL AROUND ME. I LOVE YOU'
Despite the rain, several hundred volunteers kept up the search, according to the Associated Press. And although it dampened the area, it reportedly didn't have the same effect on searchers.
"It doesn't change the spirits of the guys working," Chris Stevens, a search volunteer, told the news service. "Everyone here is super committed to helping the folks here."
The Associated Press contributed to this report.