Crews begin draining Chicago lagoon in search for remains after toddler body parts discovered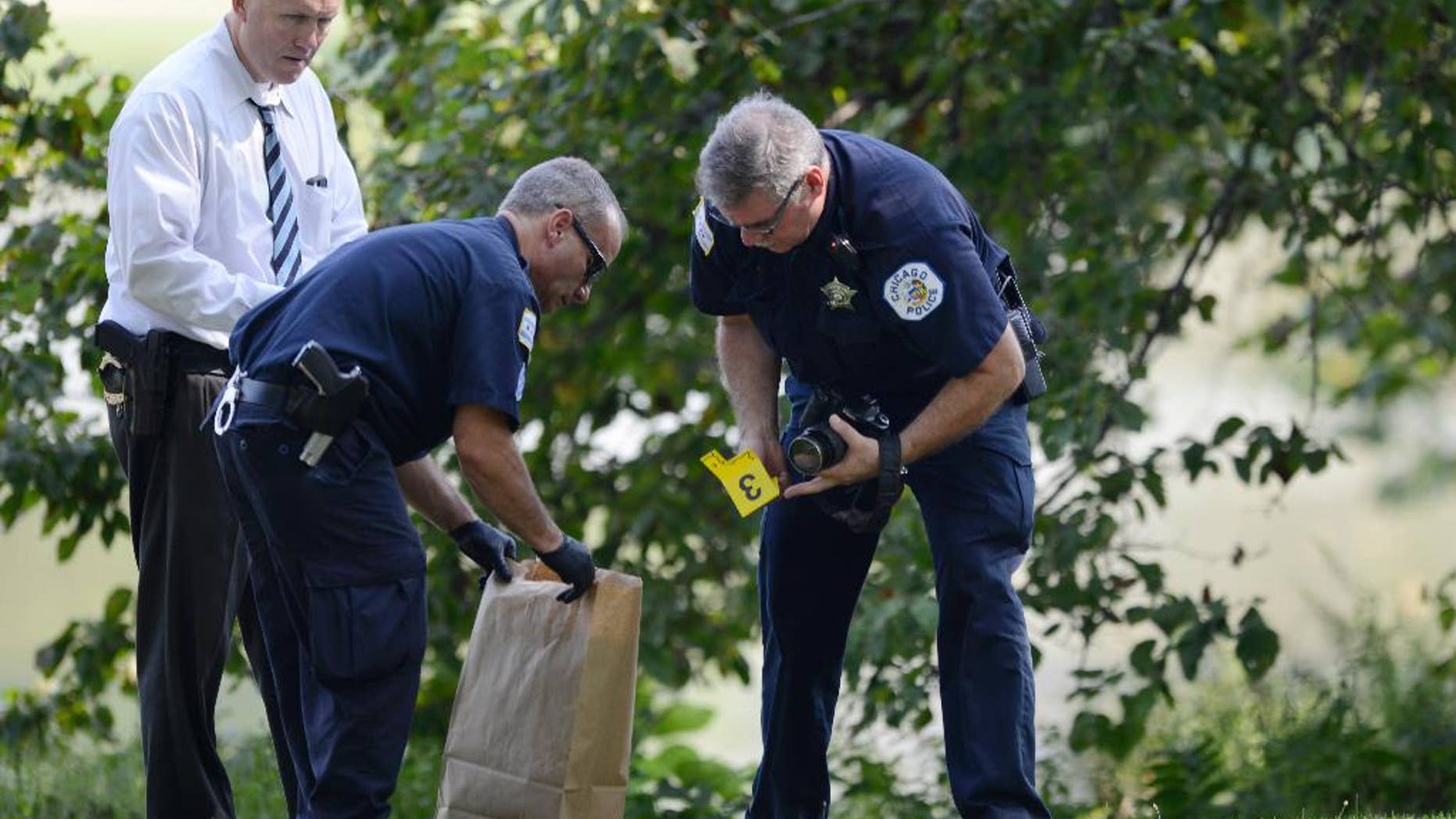 CHICAGO – Crews have started draining a lagoon in a west side Chicago park where a toddler's head, feet and hands were discovered as police hunt for more remains and other evidence.
Draining started Tuesday after divers had searched the lagoon in Garfield Park for more than two days. Police say the draining and an investigation could take at least two days.
Chicago police spokesman Anthony Guglielmi (gooh-YEHL'-meeh) says it's possible the missing remains aren't in the lagoon. Police have closed off most of the park.
The medical examiner's office says the head appears to be of an African-American child between 2 and 3 years old. Medical examiner spokesman Frank Shuftan says DNA samples have been taken and submitted for testing.
A prayer vigil was held near the lagoon Tuesday evening.