Cremated remains stolen from Nevada post office, sparking reward and plea from family
Four sisters from Alabama are pleading for help after their father's cremated remains were among a trio stolen from a post office in Nevada on Friday.
Las Vegas Cremations said an employee was in the process of shipping three sets of remains to out-of-state loved ones from a post office around 2 p.m. when they were taken.
An employee who was dropping off the packages reported someone drove up in a car, snatched the green tote bags with boxes containing the remains and then drove away.
"I believe the person who took the cremated remains just thought that it was a Christmas package or something like that, not knowing the value of the cremated remains. They truly are invaluable to the family who had the loss," Las Vegas Cremations General Manager Philip Smith told FOX5.
One of the sets of remains was being shipped to Alabama after a memorial service was held Saturday for 77-year-old Joel Pugatch in Arizona. His four daughters told WBRC they were informed about the stolen remains right before the service was due to begin in the community where their father lived.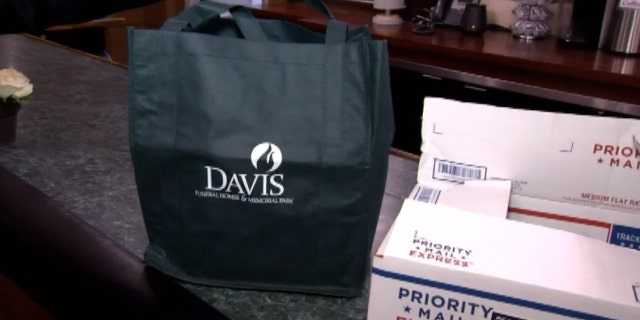 "Our father passed away in Las Vegas on November 23 and we were hoping to get the remains over the last week or so," Deborah Pugatch told WBRC. "We knew they were going to be shipped over the last couple of days, and then to get this phone call, it's devastating."
COAST GUARD MEMBER KILLS WIFE, 7-YEAR-OLD SON, SELF AMID DOMESTIC DISPUTE: POLICE
The sisters are hoping that whoever stole the packages realizes their sentimental value to the families.
"This is not a replaceable item," Rachel Storey told WBRC. "There's nothing to replace him and we just want him back. We've already lost him. Let's not lose him, the little bit we had."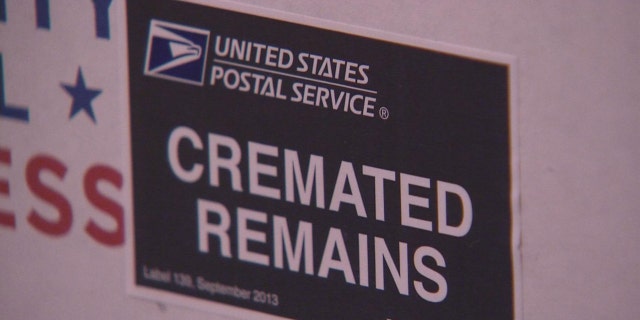 Las Vegas Cremation said the cremated remains are in white boxes with red "Priority Mail" letters and have black stickers on them stating "Cremated Remains." The boxes were being carried in green tote bags at the time they were stolen.
In addition to the reward, the company is also asking the person who took the remains to turn them into any funeral home anonymously, promising no questions will be asked.
Anyone with information on the stolen remains is asked to contact Las Vegas Cremations at (870) 255-1878 or (702) 462-9950.