Crash on Interstate 5 in California leads to fight, two drivers dying, police say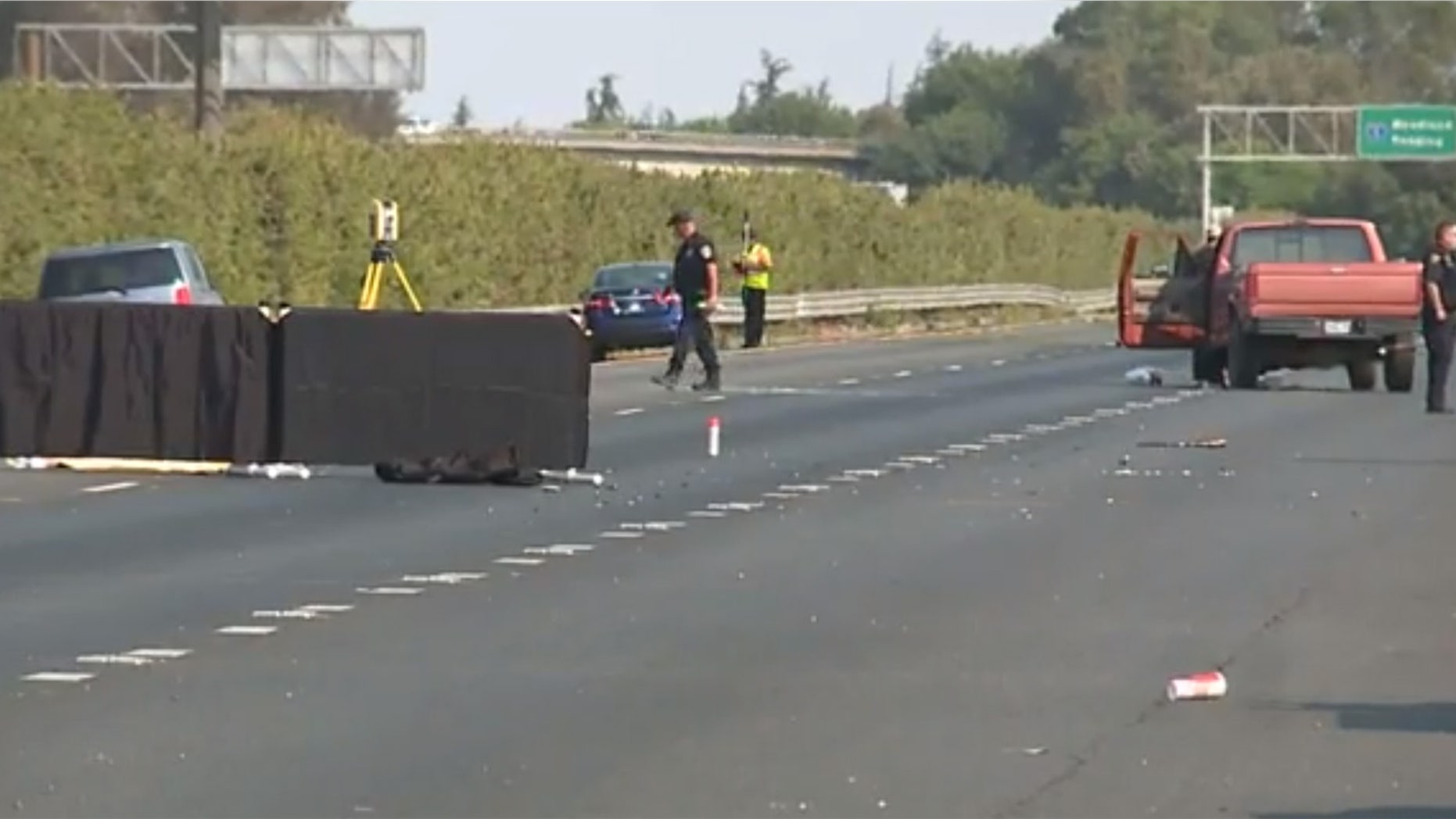 A traffic collison on Interstate 5 in Northern California early Sunday escalated into a fight between two drivers that led to the deaths of both men, according to police.
California Highway Patrol told FOX40 the incident happened at 3:44 a.m. on the highway's northbound lanes near the Del Paso Road exit about 10 miles north of downtown Sacramento, when the drivers collided and drove near the exit where they began to fight.
During the altercation, one of the men pulled out a blunt object and beat the other man while in one of the highway traffic lanes, killing him, according to CHP.
"Fights on the freeway between angry motorists, whether it's the result of a traffic collision or some sort of road rage type incident, occur quite often," CHP Officer Mike Zerfas told FOX40. "Usually not in the middle of the lanes like it happened here."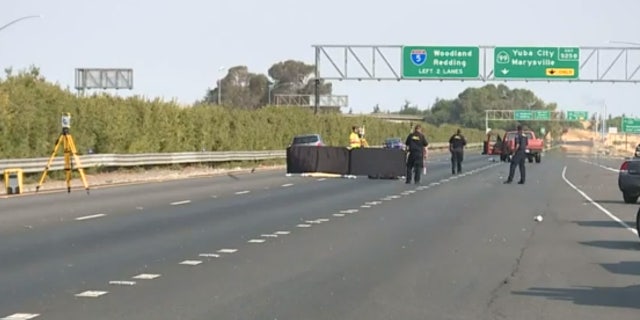 After the fight, the suspect walked away in the middle of Interstate 5 where he was then struck and killed by another vehicle. The driver of the vehicle stayed at the scene and was cooperating with investigators.
Neither of the dead men was immediately identified.
NEW YORK CITY TAXI DRIVER ARRESTED FOLLOWING ROAD RAGE FIGHT CAPTURED ON VIDEO
The incident closed the highway for several hours as authorities investigated.
Zerfas told FOX40 the whole situation could have been avoided if the drivers simply contacted police when the collison happened.
"If you're involved in a traffic collision call 911, report the incident and let officers come out to the scene," he said. "And if there's any type of conflict between the involved motorists that's for us to handle."