County official paid women's bills in exchange for sex, authorities say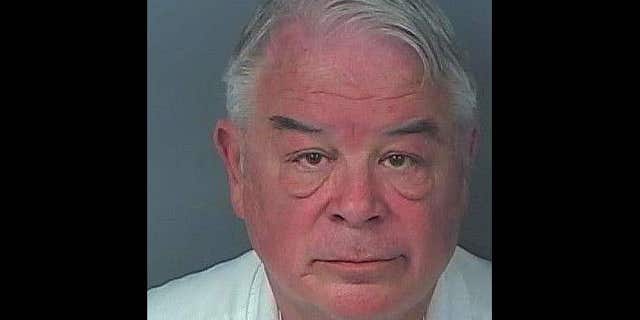 NEWYou can now listen to Fox News articles!
A county commissioner in Florida is facing pressure to resign after being arrested last week on multiple prostitution-related charges.
Nick Nicholson, 71, an official in Hernando County, north of Tampa, allegedly paid two women for sex on an on-going basis, the Tampa Bay Times reported.
He allegedly paid one woman for sex on Mondays and Wednesdays, and another for sex on Tuesdays and Saturdays, the newspaper reported.
One of the women, Valerie Surette, 30, described herself as a stripper with an "on-and-off drug problem." She told the Times she served as Nicholson's "sex slave" in exchange for cash for groceries and a place to live.
"What he wanted, I had to," she said.
According to the Times, Surette moved into Nicholson's home with her husband. Nicholson allegedly paid the couple $300 for sex with Surette on Tuesdays and Saturdays.
Surette's husband told the paper that Nicholson also let Surette bring "clients" to the house as well.
Another woman, Melinda Baker, 38, allegedly received money from Nicholson for rent and rehab clinic bills in exchange for sex on Mondays and Wednesdays.
Prostitution charges against the women were not expected at this time, a sheriff's lieutenant told the Times.
Nicholson has been barred from returning to his home pending an injunction for protection against sexual violence. Neighbors – who said they saw an endless cycle of cars and "clients" show up at the house – expressed relief that the commissioner had been arrested.
"It doesn't take a rocket scientist to figure out what's going," one neighbor said.
Nicholson was bailed out shortly after his arrest and resumed work Friday.
Meanwhile, the executive committee of Hernando County's Republican Party voted unanimously to ask Nicholson to step down from his post. But as of Friday, the commissioner had not resigned.