Costs Too High to Send 600-Pound Fla. Man to Jail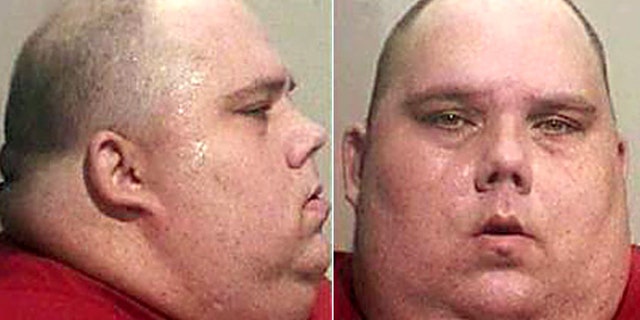 A 600-pound Florida man pleaded no contest to scamming numerous restaurants and stores out of food -- and will avoid jail because it's too expensive for the state to pay his medical bills, The Orlando Sentinel reports.
George Jolicoeur, 38, was charged with felony petty theft for allegedly demanding refunds in restaurants and stores for spoiled or defective food -- after he had eaten all or most of it. His attorney says he's been in a nursing facility for months and needs a respirator to breathe.
Jolicoeur was arrested in 2007 at a 7-Eleven for telling a clerk he'd bought $50 of beef jerky, only to discover it was moldy. "The beef jerky got me," the arrest report states.
In 2005 he pleaded no contest to five crimes, including one that claimed he found hair in six milkshakes that he had consumed, The Sentinel reports.
Assistant State Attorney Kyan Ware says the state would have to pay to get him to the courthouse and for any medical care he would need due to his obesity during the proceedings. Jolicoeur received a deal to plea no contest to five misdemeanor petty theft counts and pay $1,365 in court fees plus unspecified restitution.
"He's in his prison cell. He's not getting out of that bed," Ware told the Sentinel.
Click here to read the full report.