Cops name suspect in shooting of good Samaritan caught on video
NEWYou can now listen to Fox News articles!
New Orleans police said Sunday they believe 21-year-old Euric Cain is the man seen on a one-minute surveillance video shooting a Tulane medical student who helped to stop a woman being mugged.
Cain is wanted for attempted first degree murder, second degree kidnapping and armed robbery.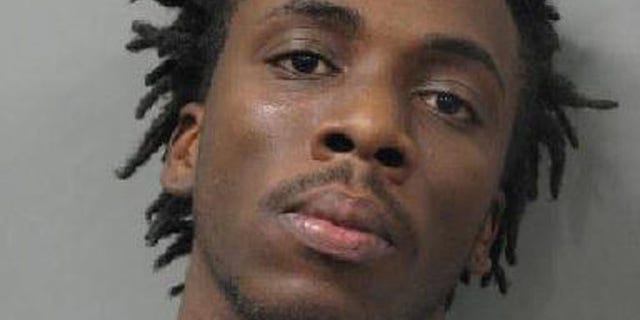 Police released the chilling video of the shooting of Good Samaritan, Peter Gold, 25, early Friday in the city's Lower Garden District.
The video begins with the woman, who police say was intoxicated, being dragged down the street by a man wearing a hoodie. It then shows Gold getting out of his car to help. Next, it shows the hooded man pointing a large automatic weapon at Gold and demanding money.
When Gold told the suspect he wasn't carrying any cash, he was shot, Fox8Live reported.
The next sequence in the video shows Gold lying on the ground with the suspect standing over him and pointing his gun at Gold's head.
Police said the suspect pulled the trigger, but the weapon jammed.
Gold was reported in grave condition at the hospital Friday but on the road to recovery, according to police.
Tulane University announced it was offering a $10,000 reward for information that leads to an arrest.
Tulane president, Mike Fitts, said Gold was a fourth-year medical student whose parents and sister also attended the school.
"He is an outstanding student who represents the best of Tulane in every possible way," Fitts said, according to the New Orleans Picayune.
The drunken woman checked into a hospital and was released with minor injuries, Fox 8 reported.
A witness who saw the shooting told the station he hadn't been able to sleep after watching Gold beg for his life and the gun jam.
"I cannot get it out of my head, trying to, trying to just get by and get over it," the witness said. "So I hope everybody's okay and I hope they catch that guy and he's put away forever."
Police said the mugger fled with the woman's purse in an SUV with a missing hubcap.