Cops ID Students Charged With Keeping Secret Drug Lab Inside Georgetown Dorm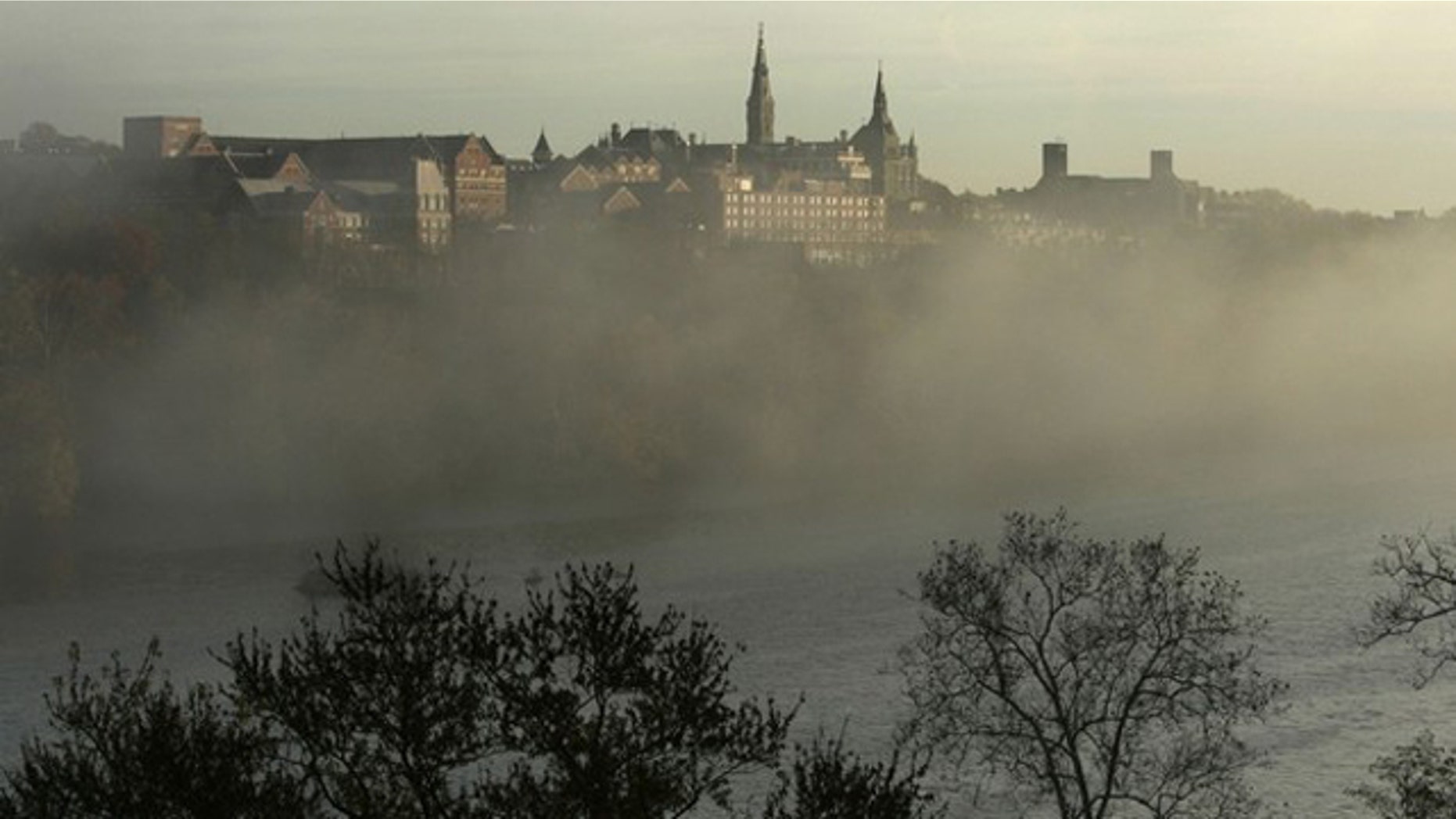 Police in the nation's capital have released the names of two Georgetown University students charged with keeping a secret drug lab inside a dorm room at the prestigious university.
Georgetown students Charles Smith and John Romano, as well as John Perrone, a visitor to the school, were arrested Saturday after authorities found a clandestine drug lab used to manufacture a powerful hallucinogenic substance inside a freshmen residence hall.
A university source close to the investigation told FoxNews.com that investigators found a lab -- equipped with heating devices and a ventilation system -- where the students were allegedly making dimethyltryptamine, or DMT, a hallucinogenic drug that can be inhaled, smoked or ingested.
The alleged drug production was discovered at about 6:15 a.m. on Saturday after a student reported a "strange odor" coming from a room on the ninth floor of Harbin Hall.
About 400 students were evacuated from the dormitory, authorities said, and seven people were exposed to noxious chemicals -- including three students.
"The Drug Enforcement Agency (DEA) has confirmed that an illegal drug, Dimethyltryptamine (DMT), was being produced in one residence hall room and was the cause of today's incident," vice president of student affairs Todd Olson confirmed in an e-mail to students and faculty. "Hazardous materials experts have now removed all potential contaminants."
A university official, who spoke to FoxNews.com on condition of anonymity due to the ongoing investigation, said authorities first believed that the suspects were producing possible methamphetamine inside the room. Investigators later determined that it was DMT.
Smith, of Andover, Mass., and Romano, of Nesconset, N.Y., as well as Perrone, a University of Richmond freshman, are charged with manufacturing a controlled substance. All three suspects, who are expected to be arraigned Monday, could face up to 20 years in prison and fines of $1 million.
Georgetown spokeswoman Julie Green Bataille said Sunday that no one was injured in the incident and that the rest of the campus is operating normally.
FoxNews.com's Cristina Corbin and The Associated Press contributed to this report