Cops help mother goose free stuck goslings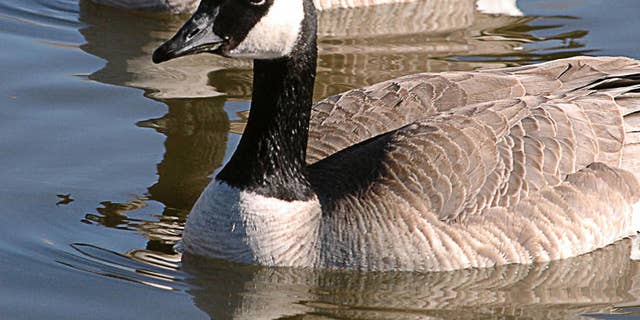 NEWYou can now listen to Fox News articles!
This was no wild goose chase.
A mother goose wasn't just telling fairytales when she tried alerting Cincinnati cops to her trapped children on Monday, FOX4 reported.

"It kept pecking and pecking and normally they don't come near us," Sgt. James Givens told WKRC. "Then it walked away, and then it stopped and looked back. So I followed it and it led me right over to the baby that was tangled up in all that string."
Givens and another officer untangled the stuck goslings, which were entangled in the string attached to a Mother's Day balloon.
"I always thought that they were afraid of people and people say they will attack you if you get close to their young'uns," Givens said. "And I was just surprised."