Cop acquitted in unarmed man's death is teaching officers how to cope with similar incidents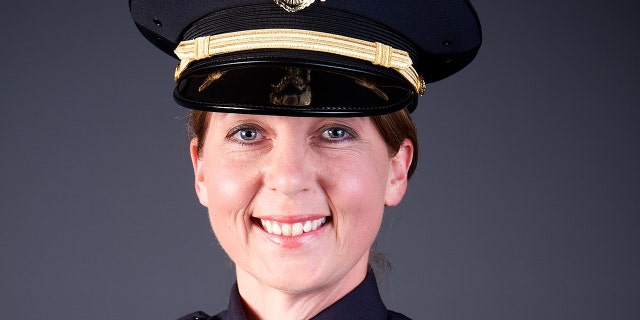 An Oklahoma cop who shot dead an unarmed black man is teaching a course that focuses on how to cope with the aftermath of an officer-involved shooting after she was acquitted of first-degree manslaughter.
Betty Jo Shelby resigned from the Tulsa Police Department after she was acquitted last year for the 2016 shooting death of Terence Crutcher, who had his hands up when she shot him. She argued that she thought Crutcher was reaching into his SUV. Crutcher was unarmed.
Shelby now works as a patrol officer for the Rogers County Sheriff's Office where she will teach a "critical incident" class. The most recent class, titled "Surviving the Aftermath of a Critical Incident," was held on Tuesday for Tulsa County deputies.
EARTHQUAKE EAST OF LOS ANGELES HIT MAGNITUDE 4.4, USGS SAYS
Rogers County Sheriff Scott Walton said the class focuses on how to cope with the aftermath of an officer-involved shooting. He said such incidents are becoming more frequent and carry with them more mental health and substance abuse issues.
The class has drawn criticism from local activists and Crutcher's sister, who said it was insulting that the officer who killed her brother is teaching such a class.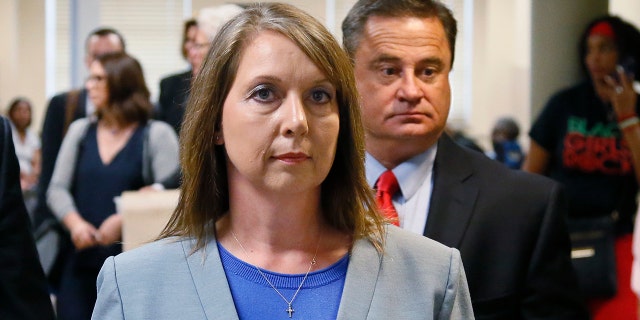 On Monday, demonstrators gathered outside a county courthouse to protest Shelby's planned appearance, the Washington Post reported.
Shelby defended her qualifications in a statement to KTUL, saying it was "not about the shooting."
MAN ASSAULT WOMAN WHO REJECTED HIM, BITS OFF ANOTHER MAN'S FINGER IN DRUG-INDUCED ATTACK, COPS SAY
"I faced many challenges that I was unprepared for such as threats to my life by activists groups to loss of pay," she said. "My class is to help others by sharing some of the skills I used to cope with the stress of my critical incident. As law enforcement we experience many critical incidents throughout our career. These tools that I share are just a few to help them cope with the stress of the critical incidents they have had or will experience."
On Wednesday, Shelby told "Good Morning America" that the class touched on any critical incident an officer may face, including seeing a dead child.
The Associated Press contributed to this report.