Convicted lottery computer manager argues Iowa court appeal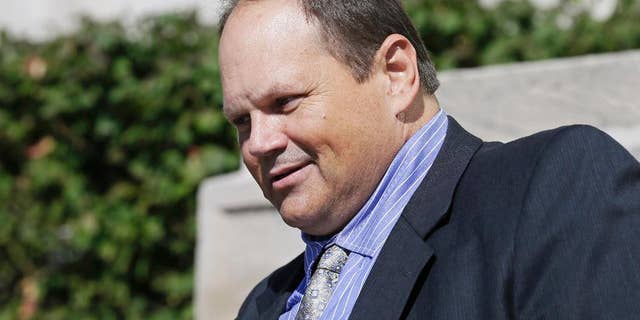 NEWYou can now listen to Fox News articles!
DES MOINES, Iowa – The attorney for a former lottery official accused of fixing jackpots has argued that his client's conviction last year on fraud charges should be thrown out.
On Thursday, Eddie Tipton, appealed his July 2015 convictions related to fixing a 2010 Iowa Hot Lotto game.
The former Multi-State Lottery Association security director's attorney told the Iowa Court of Appeals the evidence doesn't support the convictions and Iowa's statute of limitations law should have prohibited prosecution.
State prosecutors countered that they have plenty of evidence Tipton modified computers to pick numbers he later played to get a winning ticket.
Tipton is free on appeal but faces 10 years in prison if the conviction is upheld.
He faces a second Iowa trial on charges he fixed games in Colorado, Kansas, Oklahoma and Wisconsin.