Convicted drug dealer's 67 boxes of shoes put up for auction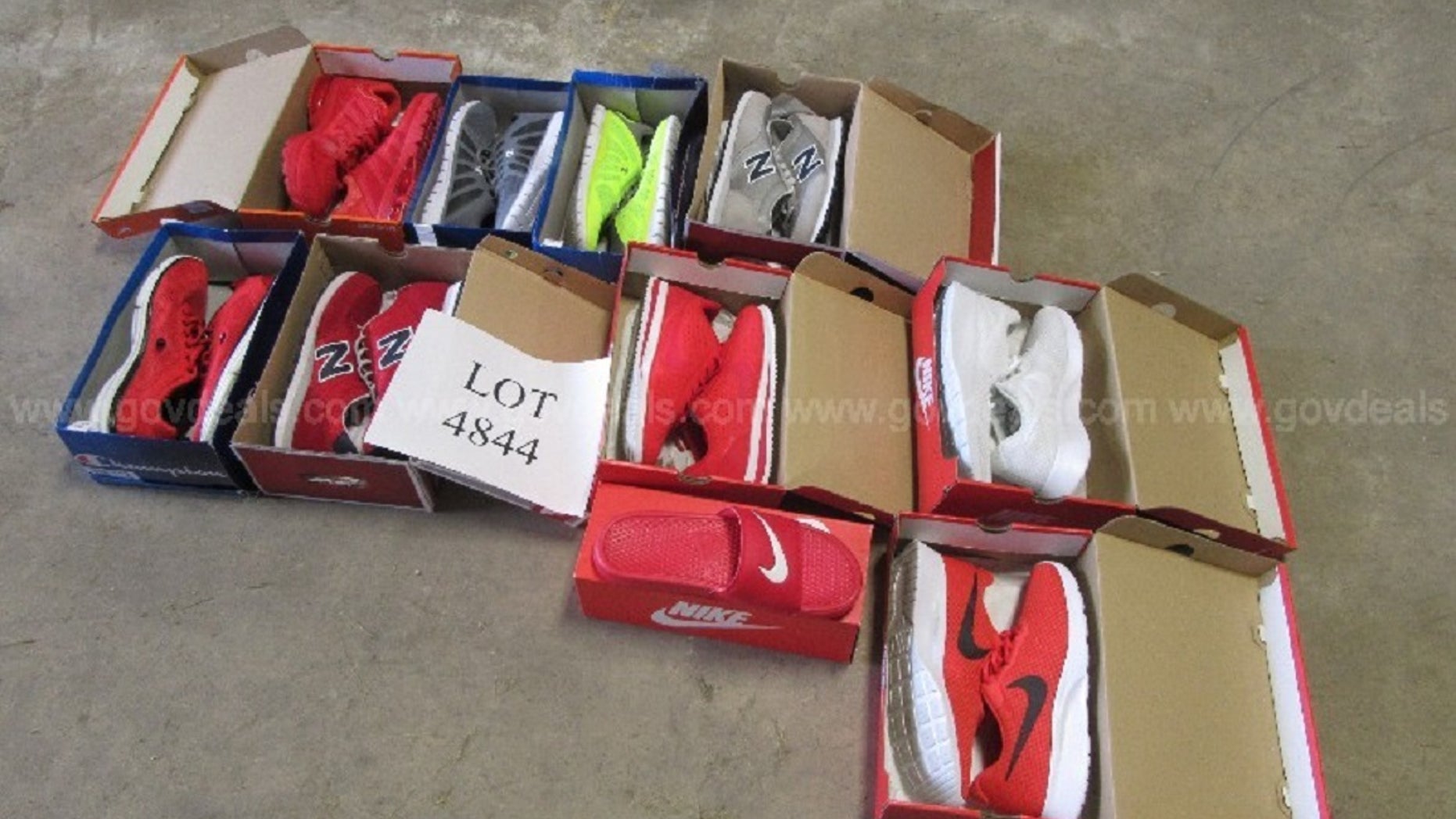 Can you kick it?
Dozens of a convicted drug dealer's pairs of sneakers are being auctioned off by a central Ohio county, The Columbus Dispatch reported Friday.
Sixty-seven boxes of confiscated footwear have been put up for grabs by Licking County officials in multiple lots, according to the report.
Bids will be accepted through Sept. 15 on the website GovDeals.com, and the proceeds will go toward funding drug investigations by the task force that discovered the kicks.
JOHN MAYER DESIGNED UNOFFICIAL NIKE AIR MAX SNEAKER
The shoes belonged to 48-year-old Kenya Davis of Newark.
This summer, a court sentenced him to 11 years in prison after convicting of possessing more than a half-pound of cocaine and 100 pills containing the deadly opioid fentanyl. Investigators had found almost $2,500 cash -- along with all the shoes -- describing them as "proceeds of his drug dealing," court documents showed.
"I'm not saying it's the most we've seen at a location, but it's unusual," Lt. Paul Cortright with the county sheriff's office told the newspaper.
The Associated Press contributed to this report.