Convicted child sex offender dresses as Santa Claus, gets probation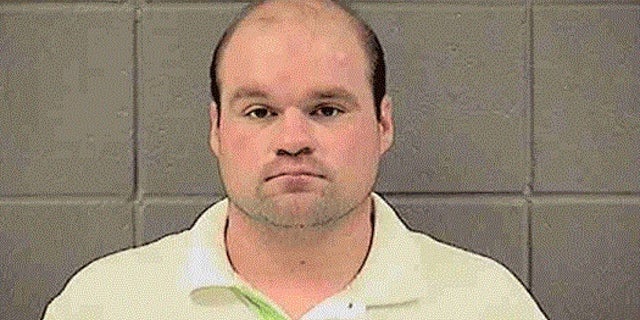 NEWYou can now listen to Fox News articles!
A registered child sex offender caught wearing a Santa Claus suit at a holiday party in Illinois last year may not have to spend a day behind bars after he pleaded guilty and received probation.
Taylor Blaul, 33, of Crystal Lake, pleaded guilty to attending the holiday event in October, the Chicago Tribune reported. On Wednesday, Blaul was sentenced to probation and 60 days in jail but he won't have to serve unless he violates his probation.
Blaul pleaded guilty to "aggravated criminal sexual abuse" in 2015. Authorities said Blaul sexually abused a young boy over the span of four months, including one time at a water park. Blaul was sentenced to "four months in jail and three years of probation," The Chicago Tribune reported. He also had to register as a sex offender.
VEHICLES CRUSHED AFTER STRONG WINDS COLLAPSE GAS STATION CANOPY IN ILLINOIS
Blaul's probationary period was repealed due to the conviction but it would have ended in 2018. His new probationary period would last until Dec. 2019.
In December 2016, Blaul, who was working as a paid volunteer at the Animal House Shelter, was reported to police for dressing and impersonating Santa Claus at a holiday party. Erin Shea, a high school classmate, reported Blaul to police after she went to the shelter to adopt a dog and saw Blaul dressed as Santa. Shea told authorities she was aware of his criminal history. Shea testified at his hearing Wednesday and claimed she saw a young boy sitting on his lap.
HITLER-THEMED HOMEWORK UPSETS PARENTS OF ILLINOIS MIDDLE SCHOOL STUDENTS
Blaul's lawyer, Daniel Hoffman, said the suspect's supervisors were aware of his history but employees were not. Hoffman objected to Shea's claim that a young boy was sitting on Blaul's lap, citing police reports.
Blaul apologized to the judge and claimed he was not expecting to work with children when he took the job. He said he felt "uncomfortable" saying "no" when he was asked to dress as Santa Claus, but he ultimately agreed.
At the time of his arrest, Blaul was employed as a clinical director at a counseling center in Woodstock. All mentions of Blaul were subsequently removed from the center's website.