Controversial Islamic center hosts interfaith call for peace, despite terror ties
A Boston Islamic center that has been linked to convicted terrorists is hosting an interfaith event on Sunday to promote peace, but some critics say such "hateful houses of worship" are a dubious venue for a message of solidarity and hope.
The event, at Islamic Society of Boston Cultural Center, is entitled "Out of Many, One," and has Boston Mayor Marty Walsh and Sen. Elizabeth Warren, D-Mass., slated to speak. It is sponsored by the Greater Boston Interfaith Organization, and aimed at bringing religious communities together under common beliefs.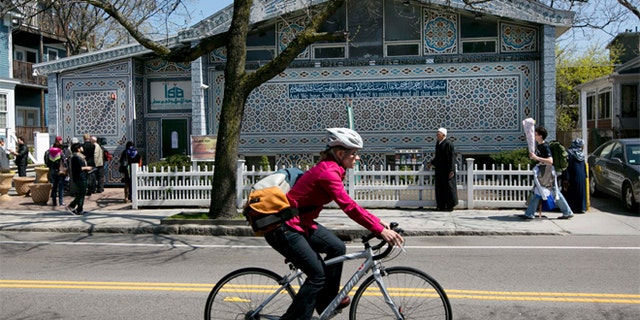 "My hope is that we can provide a place for members of the community, who are so fearful and concerned about our values being challenged, to speak up," Interfaith Organization Board Member Nahma Nadich told FoxNews.com. "We need to affirm our values and be in solidarity with each other to protect all members of our community against hateful, divisive rhetoric."
But the location of the event has raised concerns, as the Islamic Society of Boston Cultural Center operates two mosques --one in Boston, where the event will be held, and one in Cambridge where several convicted terrorists reportedly worshipped. They include Boston Marathon bombers Dzhokhar and Tamerlan Tsarnaev; Aafia Siddiqui, who plotted a chemical attack on New York City and Tarek Mehanna, who was sentenced in 2012 to 17 years in prison for conspiring to aid Al Qaeda.
In addition, a founder of ISBCC, Abduraham Alamoudi, was sentenced in 2004 to 23 years in prison for taking part in a plot to kill Saudi royal officials, has allegedly worshipped at the mosque.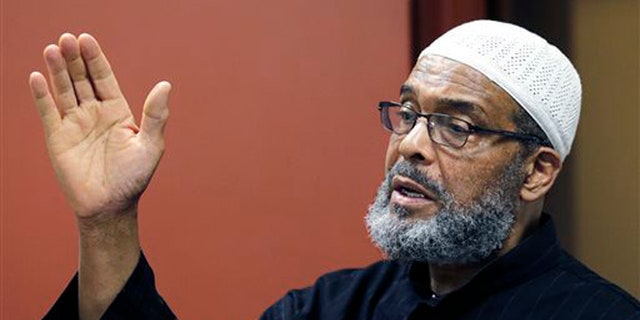 Neither the mosque nor top officials have been implicated in criminal activity. But critics say several speakers at the mosque have delivered fiery and hateful sermons, and that its connections to terror make it an unlikely host of an event calling for peace.
"It's ironic that they would hold a rally against hate in one of the most hateful houses of worship in New England where imam after imam has been found to preach anti-Semitism, homophobia, and hate for the United States, its people and its government," Director of Research at Americans for Peace and Tolerance Ilya Feoktistov told FoxNews.com.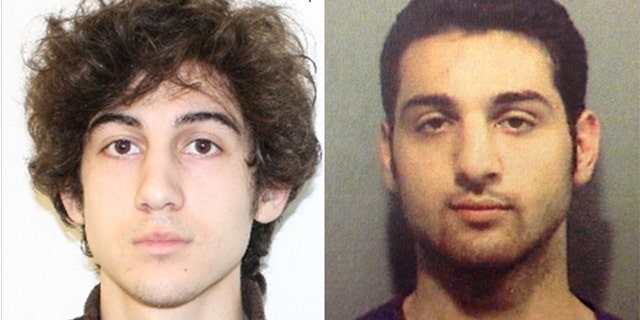 U.S. Attorney for the District of Massachusetts Carmen Ortiz has dismissed Americans for Peace and Tolerance's claims as "incredibly racist and unfair."
But Feoktistov referred to a 2010 video of Abdullah Faaruuq, a guest preacher, exhorting worshipers to "grab onto the rope, grab onto the typewriter, grab onto the shovel, grab onto the gun and the sword." Faaruuq told FoxNews.com last year that ISIS was not created by Islamic teachings, but rather by America.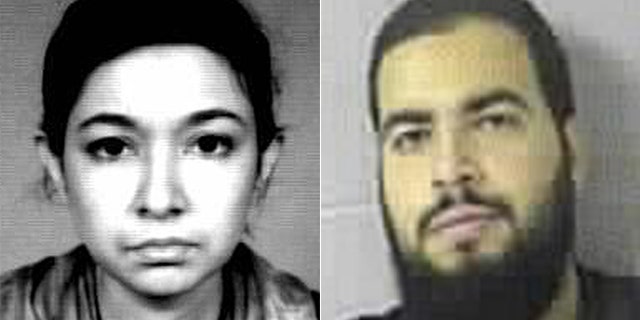 "It was created by the United States' encouragement into other people's countries seeking weapons of mass destruction that don't exist," Faaruuq said. "Destroying their societies and leaving the bitter taste in young people's mouths."
In August, ISBCC appointed an associate imam, Abdul-Malik Merchant, who, according to APT shared anti-Semitic posts on social media. Merchant issued an apology to the Jewish community.
Local Jewish leaders said neither the ISBCC nor the mosques it operates should be judged by the actions of a few.
"I have been working with representatives of the ISBCC for over a decade, both as a congressional rabbi, as a leader in the Greater Boston Interfaith Organization, and as an officer of the Massachusetts Board of Rabbis, and in all of those capacities, I have found both lay and clergy leadership of the ISBCC to be partners in working for greater understanding and tolerance," Rabbi Toba Spitzer of West Newton, Mass., told Fox News in an email. "The relationship is one of mutual respect and dialogue; to insinuate anything else is both false and dangerous."
A member of the planning team for the event, Rabbi Or Rose of Hebrew College in Newton, Mass., said the ISBCC plays a key role in "inter-religious bridge-building" efforts in Greater Boston.
"ISBCC has graciously opened its doors to host a much-needed gathering dedicated to fostering an ethos of pluralism and standing firmly against prejudice and hate," Rose told FoxNews.com in an email.
Feoktistov said faith leaders and elected officials are turning a blind eye to what has taken place in the mosque.
"I think lawmakers discount the hatred for political reasons because the hatred is being spouted by what they consider to be a valuable minority," Feoktistov told Fox News. "They are holding this event at an extremely hateful place, and that doesn't bother them at all."
Neither Warren nor Walsh responded to requests for comment. Boston Police Commissioner William Evans said his department welcomes religious groups working together to promote a positive message.
"The Boston Police Department is committed to building relationships with the members and leaders of all the religious communities in Boston, including those at ISBCC," Evans told FoxNews.com. "It is now more than ever that we need to have connections and foster trust and communication between the police and the people we serve."
The "Interfaith call for Dignity & Diligence" event will take place at ISBCC in Roxbury, on Sunday, Dec. 11 at 6 p.m.
ISBCC Executive Director Yusuf Vali said in a statement that the work at the ISBCC embodies a community that "builds bridges" and "brings people together."
"That's precisely the work we will be doing on Sunday night when Bostonians of diverse faiths gather with elected officials, community leaders, and our neighbors to stand together and renew our commitment for the common good and standing up against all forms of hate and bigotry," Vali said. "As Americans who are Muslim, and as members of the faith community that includes Christians, Jews, and other faiths, we stand together united against extremism, bigotry, hate, and all forms of violence."