Construction on San Diego section of US border wall begins, CBP says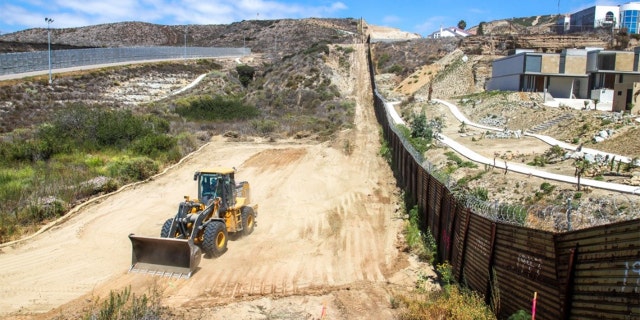 Construction on a stretch of the U.S.-Mexico border wall kicked off Friday in San Diego, Calif., U.S. Customs and Border Protection (CBP) officials said.
Roughly 14 miles of the eight-to-10-foot-high barrier made out of scrap metal will be replaced with a "bollard-style wall" more than twice as tall, a CBP news release said.
The new wall will also include an anti-climbing plate, according to the agency.
"The San Diego Sector wall construction is one of Border Patrol's top priority projects," the statement said.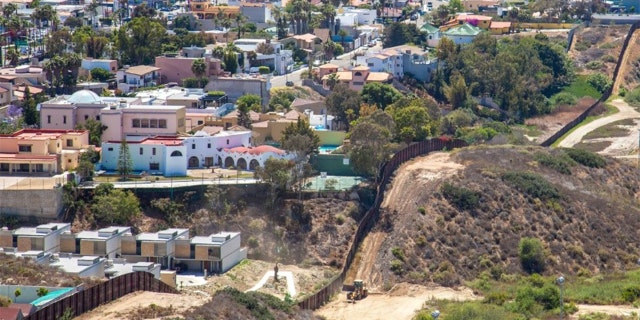 A solid barrier along the U.S.-Mexico border was among the key campaign promises made by Donald Trump when he sought the presidency in 2016, but numerous political obstacles have slowed the effort since Trump took office.
The current stretch of the wall dates to the 1990s and was built with Vietnam War-era "recycled scraps of metal and old landing mat steel plates," the CBP said. While the barrier worked effectively, the agency said the "cross border threat has increased" and the materials needed replacing.
"Under this President's leadership, we have a renewed commitment to secure our border," said Ronald Vitiello, CBP's acting deputy commissioner. "The new primary wall project represents an important milestone in our work to secure the international border.
"Under this President's leadership, we have a renewed commitment to secure our border."
"Not only does it significantly upgrade our existing infrastructure in San Diego, it also marks the third concurrent wall project in the U.S. and reflects CBP's unwavering commitment to secure our borders and protect our Nation," Vitiello continued.
The construction in San Diego follows projects already underway on two miles of wall in Calexico, California and 20 miles of wall in Santa Teresa, N.M., the CBP said.
"The construction of this new substantial wall will improve overall border security, the safety and effectiveness of Border Patrol agents, the safety of the public, and will enhance the atmosphere for business and commerce in the area," said Rodney Scott, chief patrol agent for the San Diego sector.