Construction of Greek Orthodox church destroyed in Sept. 11 attacks halted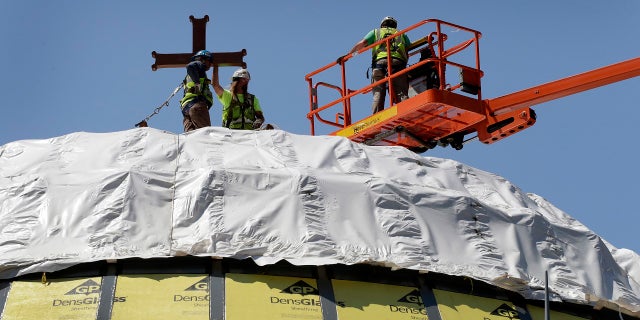 NEWYou can now listen to Fox News articles!
Construction on a Greek Orthodox church destroyed in the Sept. 11 attacks was temporarily suspended Tuesday because of the inability to meet payment deadlines and questions over how donations have been used.
The work on the St. Nicholas National Shrine, which was crushed when the south tower fell, was being funded through donations from the Greek government, Greek Orthodox church members around the world, the Roman Catholic Archdiocese of Boston and the Italian city of Bari, whose patron saint is St. Nicholas.
Cost on the construction of the new building was estimated at $50 million, but by the end of December estimates rose to around $75 million, according to The New York Times.
After two firms were hired to investigate the construction, Skanska USA, the lead company in the project, ordered a stoppage.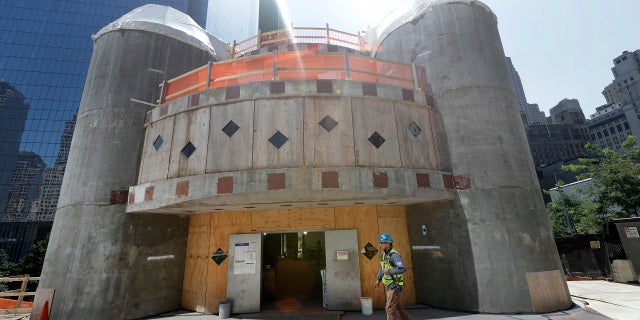 "The archdiocese is confidently hopeful that construction will recommence in the very near future and has been assured by Skanska ... that they are looking forward to the rescinding of this temporary suspension to continue working together in cooperation with the archdiocese for the completion of the building project," a statement from the Greek Orthodox Archdiocese of America read.
The archdiocese had reported last fall that it was suffering from "severe and complex" financial debt, but Skanska said it was discussed alternatives and payment deadlines to keep the project going.
The Times reported that the result has been a breach of trust among many of the 1.5 million parishioners of the Greek Orthodox Archdiocese, the archdiocese has itself acknowledged, as wealthy donors and humble parishioners wonder whether their donations were used appropriately.
"We regret that stopping work was the only viable option at this point in time," Skanska USA Executive Vice President Tom Webb said in a statement Tuesday. "We are confident that they will find the funding to complete this work at some point in the future."
The St. Nicholas shrine, meant as a salve for the faithful and a welcoming space for those wishing to reflect, was inspired by two Byzantine shrines in Istanbul, the Hagia Sophia and the Church of the Holy Savior in Chora. The building was to be sheathed in marble from quarries north of Athens, the vein of marble used to build the Parthenon.
The original St. Nicholas was far more modest. The building housed a tavern when Greek immigrants bought it in 1919 to use as a church. It was the only building not part of the trade center complex that was demolished after hijackers flew commercial jets into the towers.
The Associated Press contributed to this report.