Connecticut school seeks to break senior's prom date with 21-year-old beau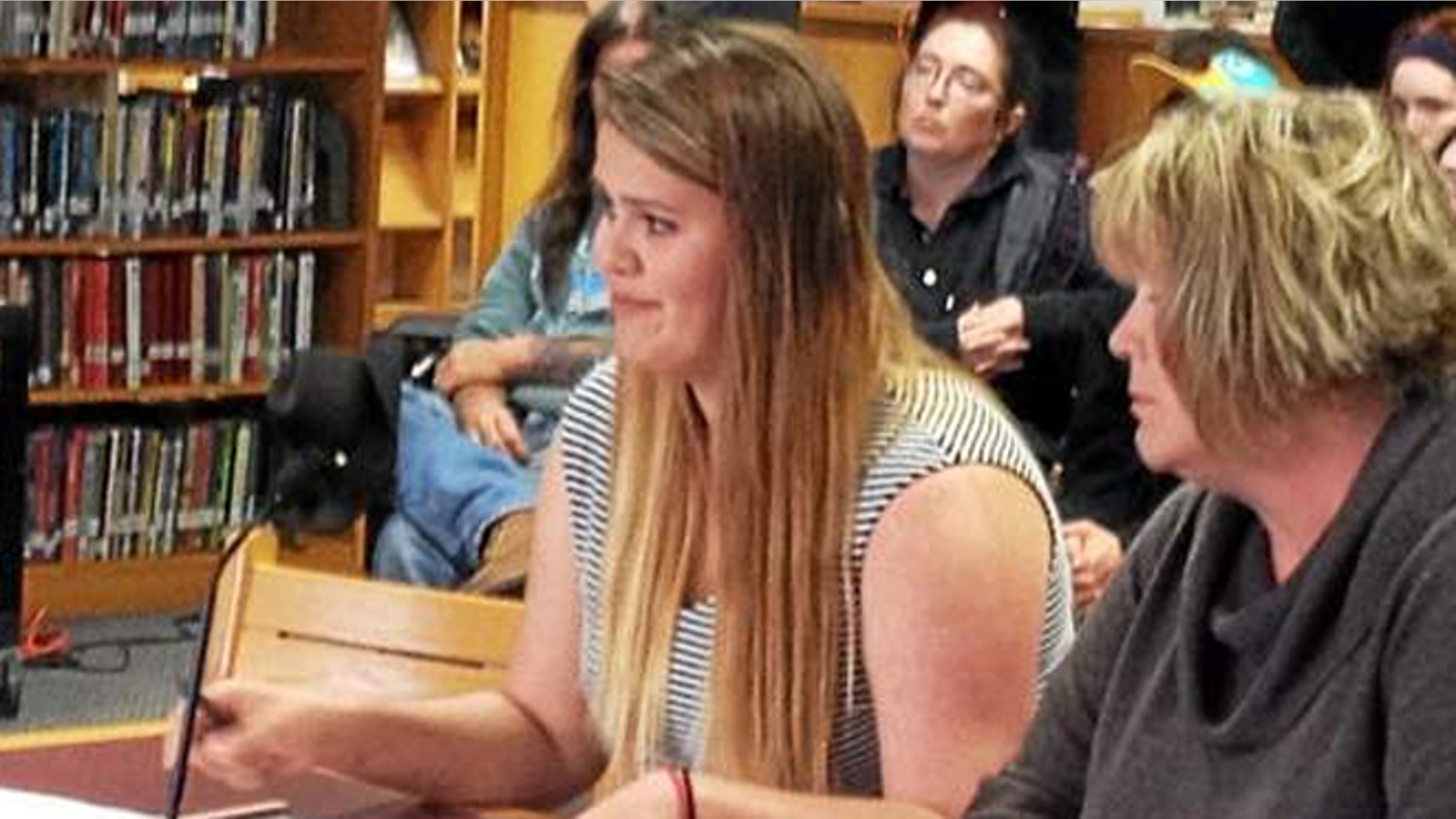 A Connecticut high school wants one senior to break her prom date with a man who will be 22 when the big dance occurs because he's of drinking age.
Officials at Torrington High School rejected Mikayla Perlotto's request earlier this month to come to the prom with Ethan Gleason, who is now 21, saying they fear he could buy alcohol for the event. Perlotto, who is 18, is appealing to the school board, and says her beau would never do a thing like that.
"I understand the biggest worry may be alcohol, but there are also so many different ways to prove that he would never do something like that," she posted on Facebook.
Perlotto approached the school in advance, telling WFSB of Hartford, "I wanted approval."
"They immediately said 'no' and I couldn't be able to," Perlotto told the station. "I wasn't really given a chance."
She said the school officials cited concerns that Ethan Gleason is of legal drinking age.
[pullquote]
The board took no action Wednesday night, but School Superintendent Cheryl Kloczko agreed to meet Gleason before making a final decision on whether he can attend next month's prom.
"I don't have concerns with the person," Kloczko told the Register Citizen. "I just have concerns with the age."
Posts on social media praise Gleason's character. Perlotto's mom told the paper that Gleason is considerate and part of their family. Gleason has also said he would never jeopardize his future by breaking the prom rules.
But his opponents see it differently and insist it is not a campaign to ban him particularly. They fear that if the school board allows him to attend, that will make denying future requests even more difficult. Perlotto faces a May 1 deadline to buy prom tickets.
Ken Traub, the former school board chairman, told the paper that there will be 15-year-olds at the May 23 prom and these age groups "are way too different."
The Associated Press contributed to this report