Connecticut school cancels Muslim speaker after 'threatening' calls to teacher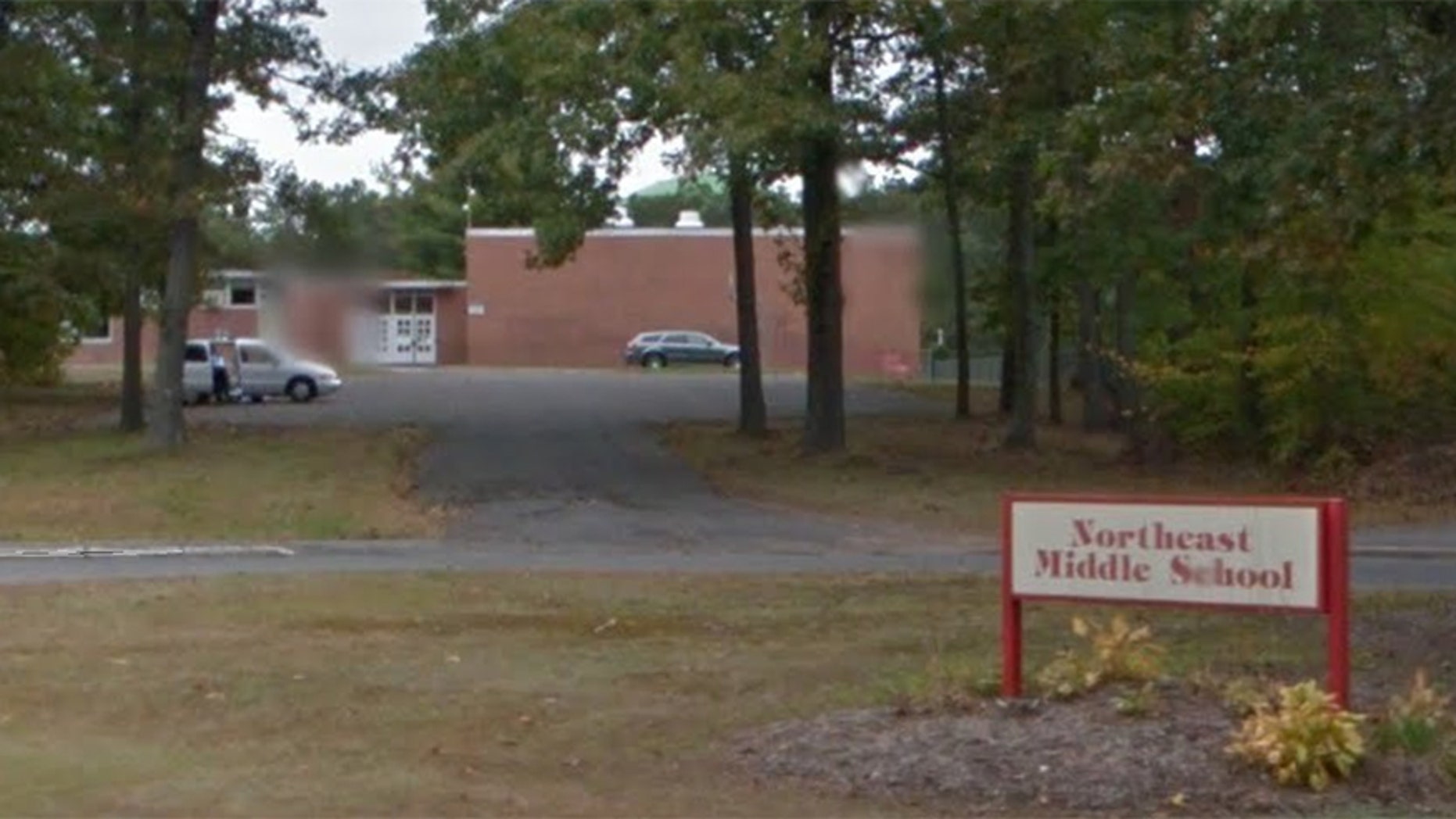 A Connecticut middle school canceled a planned talk by a Muslim woman to a history class after the teacher received "threatening" calls and emails, the district's superintendent said.

Northeast Middle School in Bristol last week sent a letter home to parents announcing a presentation about the Islamic faith to be given by local resident Annam Choudhry on Nov. 22.
"[The] mission is to train Muslim women to inform others about the Islamic faith and to dispel misconceptions that are prevalent in today's society. This presentation will enrich our curriculum on world history," the letter read, according to FOX61.
When the letter made its way to a Facebook community discussion group, however, some posted messages of support, while others claimed the presentation was a snub of Christianity, the Hartford Courant reported. Eventually, some responses prompted the school to cancel the speech.
"I canceled this speaker because the teacher felt threatened -- she was getting phone calls and emails that were, in her words, threatening," Bristol Public Schools Superintendent Susan Kalt Moreau told the newspaper on Wednesday.
Several parents were upset by the move.
"How do we teach our children diversity and then go ahead and do something like this?" Bristol resident Dawn Chagnon told FXO61. "It makes for more ignorance of other religions and other cultures and other races. It's not okay."
Tony Denote, another resident, said he had "no problem with the different faces coming into the school as long as all of them have the chance to talk."
School board chairman Chris Wilson said he understood "some emails to the principal and the teacher were very confrontational."
"The superintendent thought for safety reasons we should pull the program," Wilson said.
The city's police department said it had not received any complaints.
An employee at a Best Buy that Choudhry is listed as working at said she was not there Friday after Fox News asked to speak to her. FOX61 also said Choudhry did not immediately respond to a request for comment.
"It is my hope that the opinions of a few Bristol residents are not seen as the opinion of the Bristol community."
The local chapter of the Council on American Islamic Relations blasted the cancellation, calling it "another example of Islamophobia."
"It should not be controversial to be talking about religion in the context of a social studies class in a secular curriculum," chairperson Farhan Memon told FOX61.
Memon said the school was also planning to host a talk by a Rabbi about Judaism, but that was nixed, too.
"That's really disheartening because I think rather than succumbing to public pressure, they should have cooperated with the Bristol Police Department and had adequate security there so the curriculum could go forward as planned," Memon said.
Moreau said she hopes to in the future to instead "present a panel discussion consisting of representatives of many religious groups where members of our community, including students, may learn more about how much the same we all are and the cultural differences that make us all unique."
"It is my hope that the opinions of a few Bristol residents are not seen as the opinion of the Bristol community," Moreau said in a statement.
Fatma Antar, a longtime Bristol resident who teaches economics at Manchester Community College and is a board member of the Muslim Coalition of Connecticut, said the suburban city needs to come together and embrace all religions.
"When is this going to stop, when do we stop hating each other?" she told the Hartford Courant. "We've been here 37 years -- we are senior citizens of this town. I respect people's choices about their faith -- why don't people who make threats accept our choices?"