Connecticut man cops to trafficking in endangered sperm whale teeth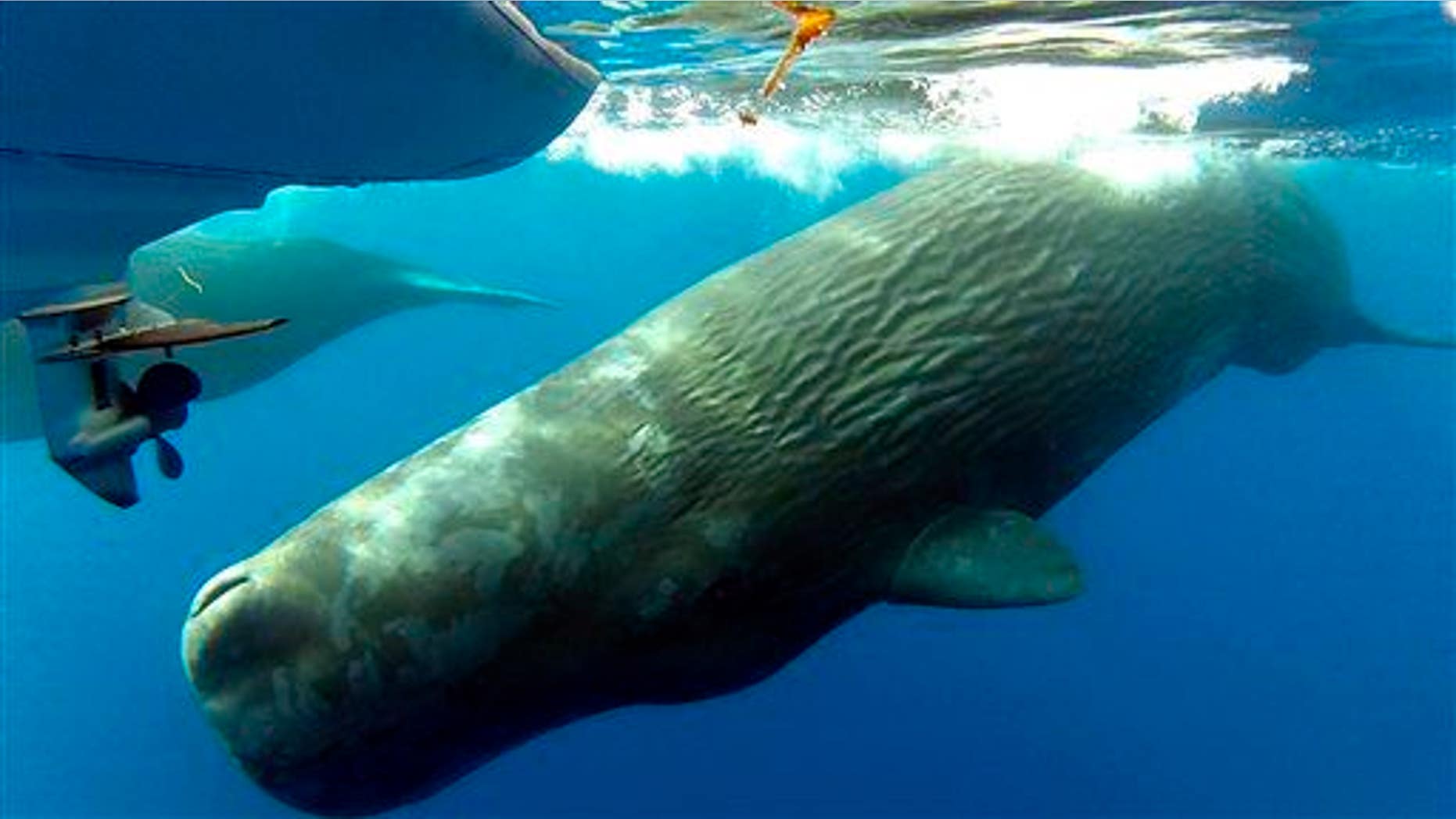 An artist who created works carved from bone admitted Wednesday that he smuggled dozens of sperm whale teeth into the U.S.
John "Jake" Bell, of Lakeville, Conn., pleaded guilty to one count of wildlife trafficking in federal court in Boston. As part of his plea, Bell admitted that he sold approximately 34 sperm whale teeth to an unidentified "co-conspirator" based in Nantucket, Mass. for $11,600 in November 2004.
Prosecutors say Bell shipped the teeth from the Ukraine to an associate in Connecticut, where they were collected by the co-conspirator. That person was convicted in 2010 and sentenced to 33 months in prison.
Authorities also say Bell smuggled more than 49 pounds of sperm whale teeth into the U.S. between June 2005 and July 2006.
"Sperm whale teeth can weigh over two pounds each and are alluring to many collectors," Acting Assistant Attorney General Jeffrey H. Wood said in a statement. "But gone are the days when people can buy, sell and trade parts harvested from protected creatures like the sperm whale.
"Today's guilty plea demonstrates that those who attempt to profit from the illegal trade of endangered species will face the consequences for their actions under law," Wood added.
Bell, a scrimshander, also sold nine carved whale teeth to customers in the U.S. for a total value of $20,300 between June 2007 and April 2008. He pleaded guilty to violating the Lacey Act of 1900, which prohibits trade in wildlife that has been stolen or illegally transported or sold.
The sperm whale is considered an endangered species by the U.S. Fish and Wildlife Service. The Endangered Species Act of 1973 prohibits sperm whale parts from being sold or imported without a permit.