Connecticut man collapses in court, says 'I'm a good soul' despite accusation of high school student's murder
Chaos ensued in a Connecticut courtroom when a brawl broke out during an arraignment as an 18-year-old man accused of fatally stabbing a teen collapsed while yelling: "I'm a good soul."
Shyhiem Adams made his initial court appearance Tuesday in Enfield, Conn., and was charged with manslaughter in the death of Justin Brady. The 16-year-old Enfield high school student died after Adams allegedly stabbed him several times on a front lawn during a fight early Monday.
Adams' arraignment quickly became unruly as about 40 attendees, including Adams' family, sat in the courtroom. Several people reportedly yelled obscenities at Adams.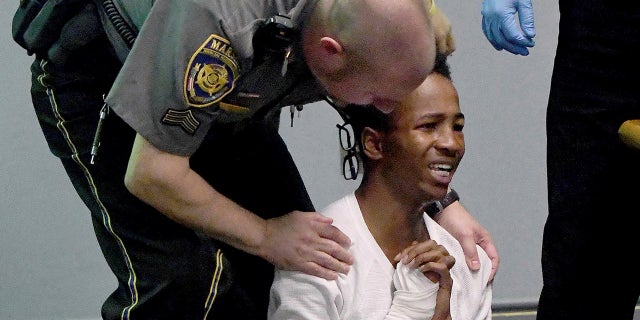 At one point, the 18-year-old collapsed, dropping to the floor in tears.
"I'm a good soul, Jesus please," Adams said as he sank to the floor, the Hartford Courant reported.
Meanwhile, a brawl broke out among attendees that spilled out to the courtroom hallway. At least 10 people were thrown out of the room. The verbal argument turned physical in the hallway and one man, identified as 30-year-old John Moran, was arrested and charged with disorderly conduct and third-degree assault.
Adams' arraignment hearing continued and a judge reduced his bond to $750,000.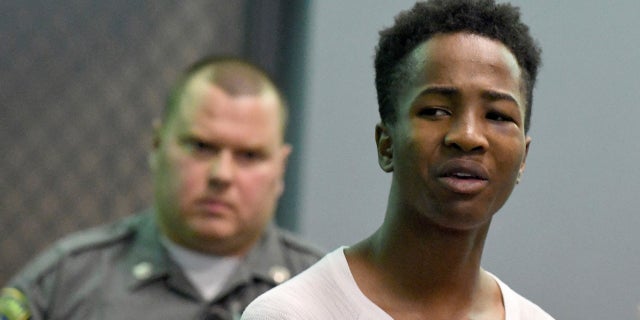 Adams' stepfather, Ronald Ayton, told FOX61 Adams collapsed because he has autism.
"He was trying to grow above his disability, and be the best person he can be. For them to talk to him like that, and I can understand why he passed out in court -- it's something he not used to," Ayton said.
Adams is expected to return to court on Sept. 24.