Connecticut family says it wants justice after video shows police officer punching teen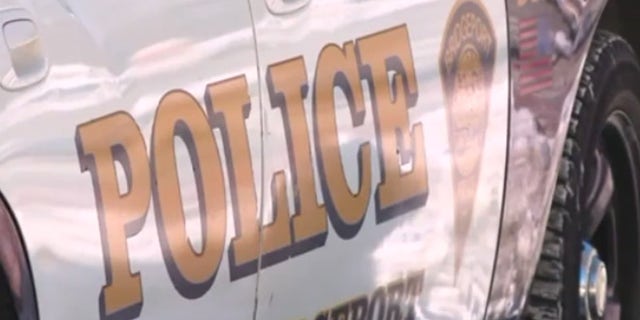 Members of a Connecticut family say they want justice after a video appeared to catch a police officer repeatedly punching a teen and threatening his mother as the woman cried out for help.
Bridgeport Police Chief Armando Perez said an internal investigation has been launched and several officers are now on administrative status after footage of the Friday incident involving 18-year-old Aaron Kearney surfaced.
"Why is she f----- my son up?" Kearney's mom is heard saying in the video as a female officer repeatedly punches Kearney, who's being held down on a vehicle by another cop.
"Get back or you're next," the unidentified female officer responds.
Police said they were responding to a minor accident involving Kearney when they learned his license was suspended, FOX61 reported. After Kearney was told he would have to appear in court for driving with a suspended license, he "became outwardly belligerent and violent towards the officers, who then felt the need to call for backup," police said.
DETROIT POLICE OFFICERS FIGHT EACH OTHER IN UNDERCOVER OPERATION GONE WRONG
But Bridgeport Police said the video raises "serious questions" about tactics used during the arrest, FOX61 reported.
"That's what we have a serious issue with right now, because you should not be in law enforcement if you're threatening people like that," Kearney's aunt, Tiffany Elliott, told the station. "By saying 'you're next,' is she next to get beat up?"
Elliott said Kearney's family wants justice because she believes the arrest involved "really excessive force."
Kearney was charged with breach of peace and assault on a police officer, but Perez said the officer in the video could lose her job.
"In the event that an officer is found to have knowingly and willfully violated policy by using excessive force in the performance of their duties, I will make every effort to see that officer separated from their employment with the Bridgeport Police Department and where applicable arrested and charged with a crime," he said, according to FOX61. "As the Chief of Police, I have a zero-tolerance policy for abusing the citizens who we are tasked and sworn to protect and serve."
POLICE SAY OFFICER SHOOTS, WOUNDS ARMED MAN IN DC SUBURB
Perez added that is "common for Bridgeport Police officers to face situations that require the use of force, up to and including the use of deadly force" and that he continues to "support my officers who meet the standards of reasonableness in these situations when such a use of force is justified."
Elliot told FOX61 that Kearney's grandfather was a Bridgeport Police officer for nearly 40 years and he has never run into trouble with the law before, even attending summits with Perez on improving community relations.
"There are several good cops out there," Elliot said. "I mean, cops are there to help us and we know that but there are a few that I think are using their badge the wrong way and that's what we need to put a stop to."