Conn. mom who lost kids, parents in Christmas house fire says town cashed in on tragedy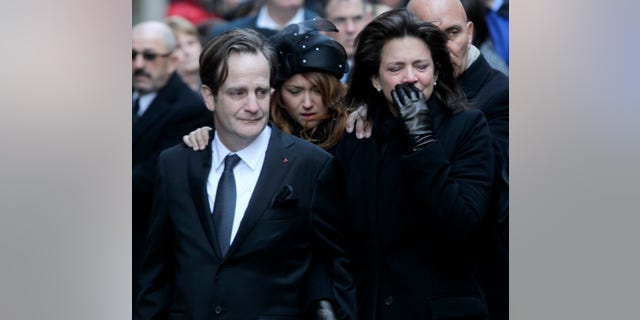 The heartsick Manhattan ad exec whose parents and three young daughters were killed in a Christmas 2011 blaze says Connecticut building officials ghoulishly rushed to tear down the charred house in a desperate bid to cover up multiple permit violations — and to profit from the sale of valuable salvaged building materials.
Madonna Badger claims in court papers that Stamford's chief building official, Robert DeMarco, and his city operations boss, Ernest Orgera, had an "ulterior motive" when they "intentionally and recklessly" ordered the demolition of the $1.7 million waterfront home just a day after the blaze.
In her New Haven federal court suit, Badger alleges that DeMarco knew he'd be called out for "multiple failings of the building department" related to permits and inspections on her home renovation — including granting permits to unlicensed contractor Michael Borcina, who had been Badger's boyfriend at the time of the fire, to do the work.
DeMarco and Orgera also knew they were sitting on a potential scrap-metal gold mine at the under-construction house, which contained "numerous types of salvageable scrap metal" including wiring, steel beams, aluminum, copper and even Badger's personal silver flatware and jewelry, the suit alleges.
Orgera, Badger notes in the suit, was identified in a Stamford city law-department report as a person "running metals." In 2011, Stamford police and the state's attorney investigated Orgera for allegedly stealing city scrap metal. He is also accused in an ongoing federal case of selling scrap metal and allegedly pocketing the profits to pay for parties, records show.