Congress Passing $1.1 Trillion Spending Bill; Major Developments in U.S. Terror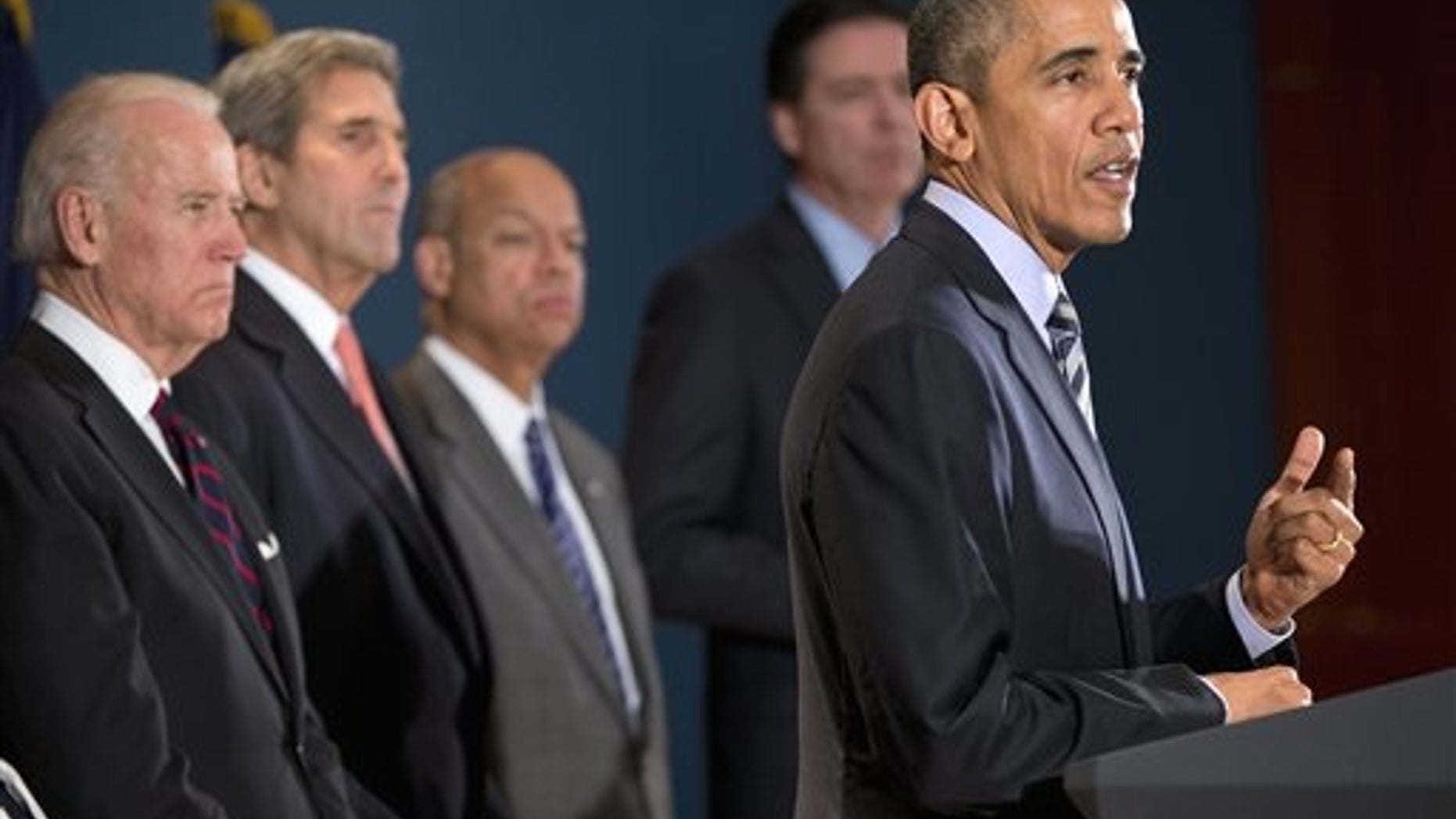 President Obama holds an end of the year news conference today at 1:50pm ET. He then heads to California to meet with families of those killed and hurt in the terror attack in San Bernardino. The President likely to face lots of questions about the worst terror attack on U.S. soil since 9/11 and about America's counter terror strategy.
Major updates in the San Bernardino attack. Former neighbor and friend of the terror couple Syed Farook and Tashfeen Malik was arrested and made his first court appearance last night in Riverside. He's being charged with conspiring to provide material support to terrorists, making a false statement in connection with the acquisition of firearms, and the misuse of visas, permits and other documents. Marquez allegedly plotted to attack Riverside Community College and drivers and first responders on a local freeway. Guns allegedly supplied by Marquez killed 14 people. Marquez has a bail hearing on Monday.
Also concerning here at home:
The owner of a Rochester, N.Y., pizza parlor pleaded guilty on Thursday to trying to recruit people to join Islamic extremists in the Middle East. 31-year-old Mufid Elfgeesh admitting he was a recruiter.
A 19-year-old Pennsylvania man was arrested and charged Thursday with conspiracy and providing material support to the Islamic State terror group by advocating violence against the U.S. as part of a social media campaign using nearly 60 Twitter accounts. He may have planned an attack. Jalil Ibn Ameer Aziz is from Harrisburg.
Another man was charged with helping a terror organization in the California Bay Area town of Fremont.. which is home to a large Muslim population. 22-year-old Adam Shafi was turned in by his father.
The Senate is expected to pass a $650 million tax cut package today. It was passed by the House Thursday as part of the $1.1 trillion spending bill.
Defense Secretary Ash Carter arrived in Afghanistan this morning after a trip to Iraq. He heads to Bahrain today. He's trying to shore up the fight against ISIS and Taliban fighters in the Middle East. The top commander in Afghanistan is alerting the secretary to the fact foreign fighters from Syria and Iraq are teaming with the Taliban.
He's under fire today though after reportedly using a personal email account to conduct official government business. The Senate Armed Services Committee is investigating.
"Star Wars: The Force Awakens" opens tonight. It could be the biggest movie opening weekend in history.