Confederate statue removed from University of Louisville campus rededicated in Kentucky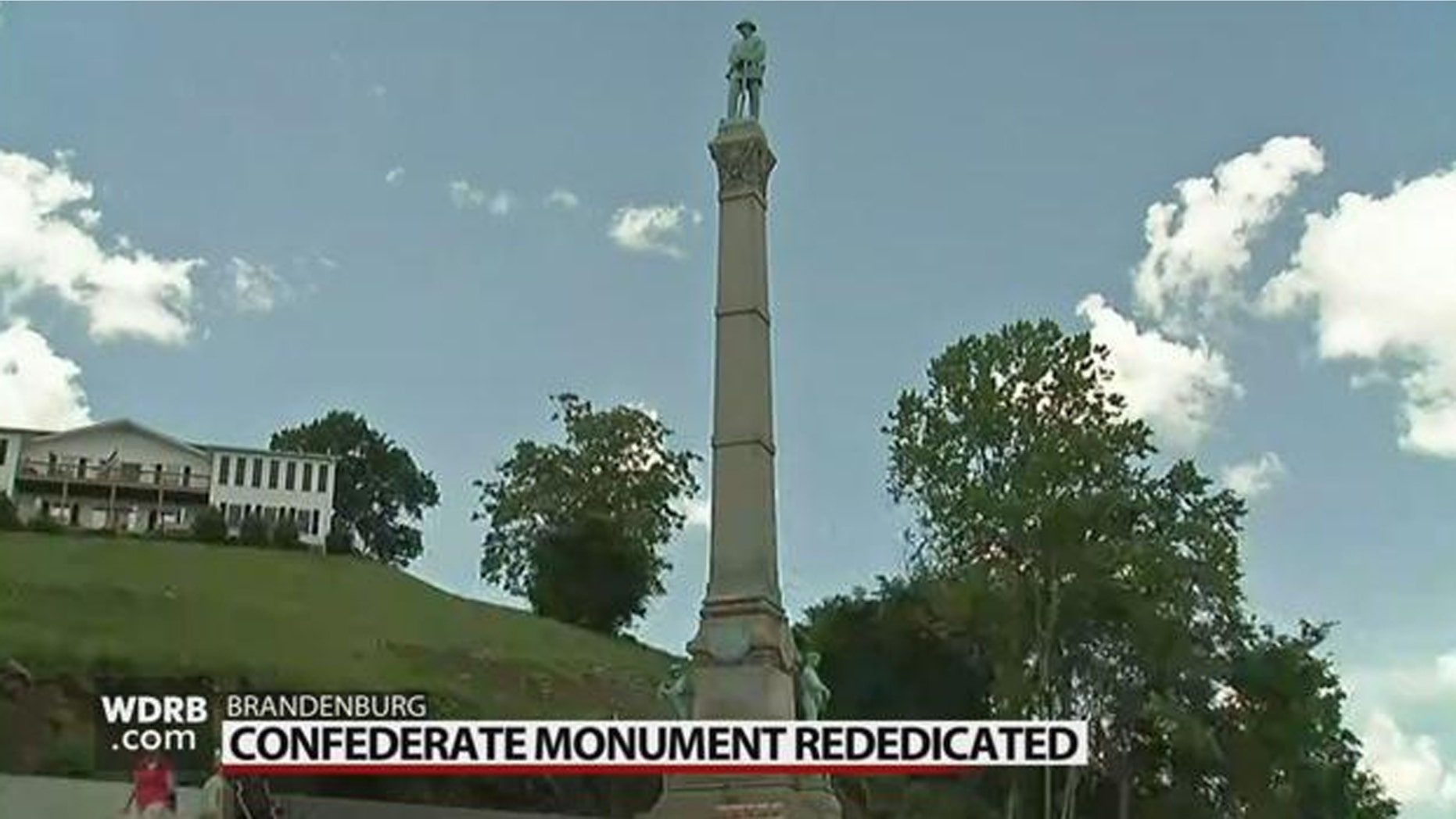 BRANDENBURG, Ky. – The confederate monument that stood outside The University of Louisville for years and led to a legal battle finally has a new home.
The confederate monument now stands behind me here in Riverfront Park in Brandenburg, Kentucky. City officials re-dedicated the monument and say it is an important part of Brandenburg's rich Civil War history.
But not everyone is happy the statue of the confederate soldier is there. Protestors who showed up for the dedication believe it is a symbol of racial inequality and a painful reminder of slavery. Brandenburg city officials obviously see it differently and say it's about honoring soldiers.
"We all have our opinions about history, but I've never looked at this thing as representing slavery. You know, this is a confederates veterans monument, and that's all," according to Brandenburg Mayor Ronnie Joyner.  He says, " it's about is the veterans."
Protester Rae Strobel disagrees. "We need to remember history but remember all of our history of what the confederacy stood for.  That the confederacy stood for racial injustice."