Complaints prompt water park to end discounts for church groups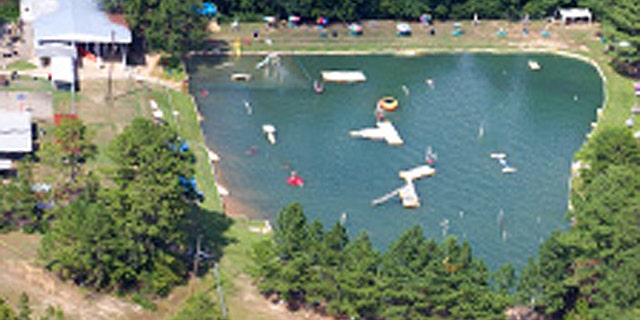 Now, no one gets the discount.
A water park in the heart of the Bible Belt is ending the $5-per-person discount it had been offering on its entrance fee to church groups after the head of a secular charity that caters to inner-city youths requested the same deal for its kids.
The Willow Springs Water Park in Little Rock, Ark., had been knocking a few dollars off the price of admission for people who came to the park with their church group. The entrance fee was lowered 50 percent to $5 for children who came in that context. However, when Leifel Jackson, executive director of Reaching Our Children and Neighborhoods (ROCAN), a secular non-profit that seeks to help inner-city youth, asked if the 35 kids he wanted to bring to the park could get the same discount, he was rebuffed by a park office worker.
The park, which hosts Bible camps throughout the summer and has long catered to church groups, charges $15 for adults, $10 for children under 15 years of age, and $9-a-head for groups over 15 people. The park knocks $6 off admission for firefighters, law enforcement and members of the military.
Undeterred, Jeff Poleet, a second ROCAN administrator, phoned David Ratliff, Willow Spring Water Park's owner, to complain about what he felt was a discriminatory practice.
As a result, Ratliff decided to cancel the church-group discounts, rather than give ROCAN the same rebate on the park entrance fee.
Everbody, in effect, was going to have to pay the regular $10 cost for children attending the water park - and no one was going to get the old deal.
But the story doesn't end there.
The Freedom from Religion Foundation, a national non-profit dedicated to the separation of church-and-state, got wind of what had happened, and a lawyer from the group fired off a letter to Ratliff, informing him that he'd better not reinstitute the discount for church groups in the future, or on a 'covert' basis.
This isn't the first time, of late, that a business has gotten in hot water for offering discounts to faith-based organizations.
A Pennsylvania atheist filed a grievance with the state's Human Relations Commission this summer after he learned that Prudhomme's Lost Cajun Kitchen in Columbia was offering a 10 percent discount on meals to people who brought their church bulletin with them.
"I did this not out of spite, but out of a feeling against the prevailing self-righteousness that stems from religion, particularly in Lancaster County," John Wolff, a retired electrical engineer, told the Intelligencer Journal of his decision to go toe-to-toe with the restaurant.
"I don't consider it an earthshaking affair, but in this area in particular, we seem to have so many self-righteous religious people, so it just annoys me."
In that case, the restaurant's owner refused to halt the promotion. And the matter is still pending before the secular Pennsylvania commission.