Common Application changing question on criminal record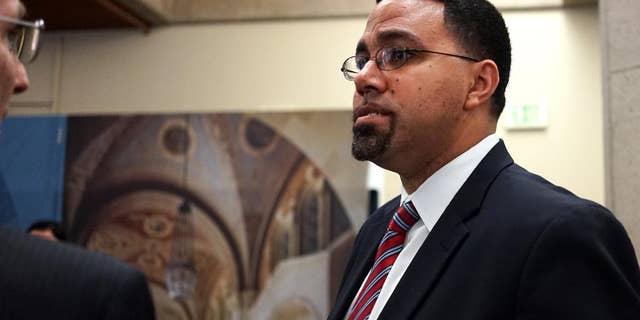 LOS ANGELES – The Common Application used for college admissions at more than 600 institutions is changing a question it asks about student criminal records, as the U.S. Department of Education urges schools to consider dropping the question altogether.
A spokeswoman for The Common Application says the 2016-17 application will still ask whether students have been found guilty of a misdemeanor or felony but remove part of the question asking about any other crimes.
Speaking in Los Angeles on Monday, U.S. Education Secretary John King called it "an important step forward."
The U.S. Department of Education released a resource guide Monday urging schools to consider alternatives to asking about a criminal record early in the application process. King says such questions can discourage the millions of U.S. citizens with a record from applying.