Combat veteran who earned Purple Heart killed while helping stranded motorist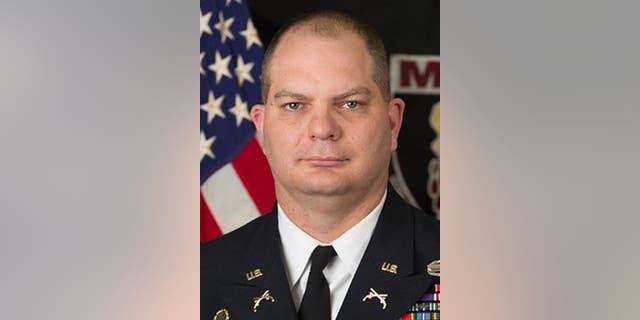 NEWYou can now listen to Fox News articles!
A decorated combat veteran with a wife and three children was struck and killed on the side of the road Thursday after he stopped to help a stranded motorist.
Aaron J. Eidem, 37, was struck by his own Toyota Avalon, after the parked car was hit by a tractor-trailer on Interstate 44 just west of Springfield, Mo., where Eidem resided. Eidem had pulled over to help a motorist move a disabled vehicle from the inside shoulder of the highway to the right shoulder, which was deemed a safer spot to change a tire, an officer at the scene told the Springfield News-Leader.
"He was a good Samaritan," Patrol Sgt. Jason Pace said. "He stopped and was helping a vehicle with a flat tire."
After hitting Eidem's car, the tractor-trailer hit another vehicle, which then collided with a second tractor-trailer. No other injuries were reported, however.
Officials told FoxNews.com on Monday morning that no charges were anticipated in connection with the crash.

A U.S. Army captain, Eidem was also an assistant professor of military science at Missouri State University.
"He served his country for almost 20 years as a military police officer and instructor," Dean of the College of Health and Human Services Victor Matthews wrote in a statement. "He deployed to combat three times, earning the Bronze Star and Purple Heart."
Matthews described Eidem as a "highly respected leader developer."